The Chennai Police has adopted a unique method to spread awareness among people about the seriousness of the corona virus epidemic. A local artist has teamed up with a police officer to create a unique 'Corona helmet'.
A policeman wore this helmet and interacted with people to advise them to stay at home during the lockdown.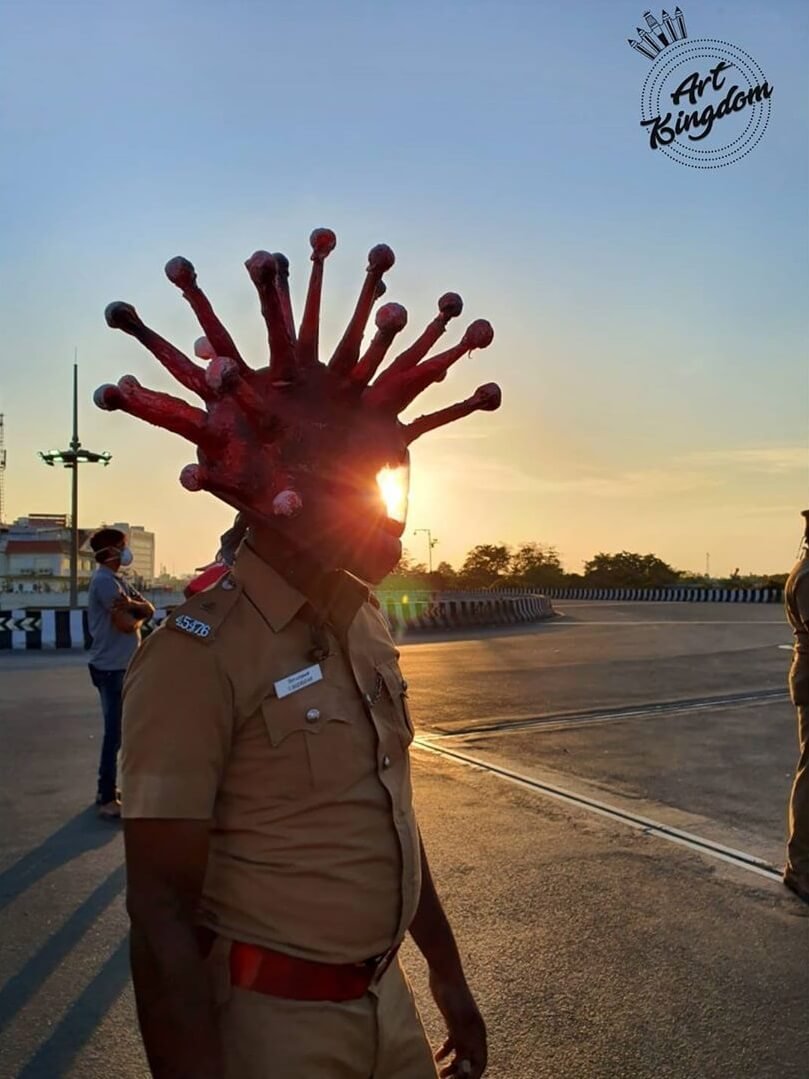 According to the Police personnel who are currently serving 24 hours on the roads, the helmet is proving useful in making people aware.
Few video clips have surfaced online in which a policeman wearing the 'Corona Helmet' is seen explaining the importance to follow the lockdown rules in order to prevent the spread of virus.
And here's a cop donning a Corona helmet to create awareness. 👏👏
Things authorities have to do to make people sit at home. pic.twitter.com/B3xj8TYVD5

— Rohit TK (@Teekkayy) March 27, 2020
Here's more. Corona helmet police creating Corona awareness@chennaipolice_ pic.twitter.com/QY0EHA2KDV

— Rohit TK (@Teekkayy) March 27, 2020
Commuters in the Indian city of Chennai are now being pulled over by a policeman wearing a 'coronahelmet.' The headwear is painted red with spikes glued on to represent the coronavirus pic.twitter.com/q1tCa0M7Pl

— Reuters (@Reuters) March 28, 2020
It has been noticed that many individuals are not taking the lockdown seriously and can be seen roaming on the roads without any valid explanation to carry out an important work.
The name of the artist who has created 'corona helmet' is Gowtham.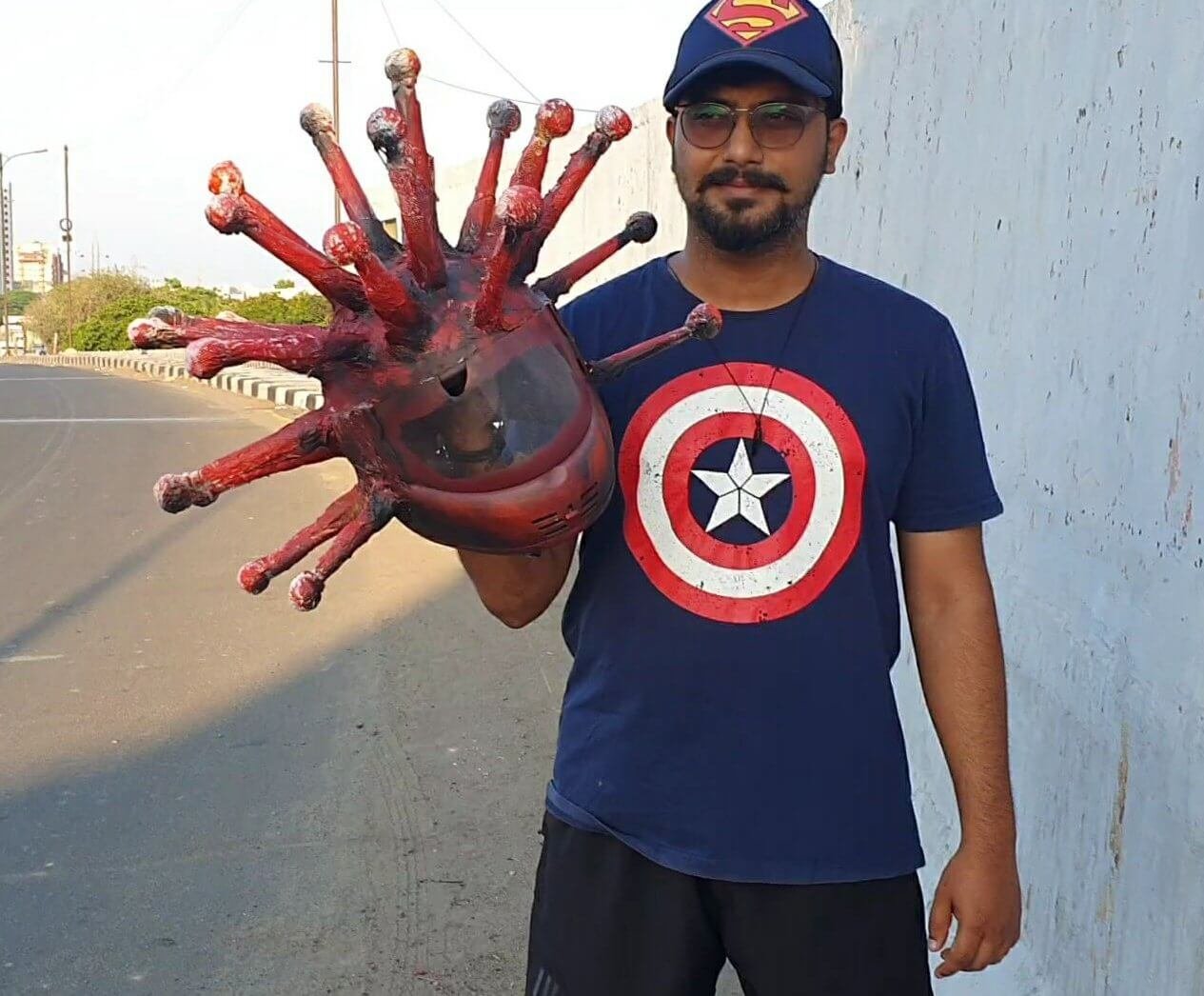 The helmet has been affixed with spikes in order to make it resemble the structure of coronavirus as observed under a microscope. The masses are aware about this structure as it has been widely used by the media to cover various news items related to coronavirus.
The police personnel who have used this helmet while interacting with violators of lockdown have mentioned that the corona helmet is helping to grab the attention of public and carefully listen to the safety instructions. It helps in creating an effective visual impact as well as communicates a serious message in a light manner.
Thank You
Team HopyTapy