In these times when 'coronavirus' is the topmost issue of concern for the whole world, political leaders of different countries are busy taking radical actions to contain the outbreak. However, very few such Heads of State regularly brief the media about their actions and thereby send direct messages to their fellow citizens.
Canadian Prime Minister Justin Trudeau is one such Head of State who regularly briefs the media on the actions taken by his government to contain and mitigate the effects of coronavirus across the country.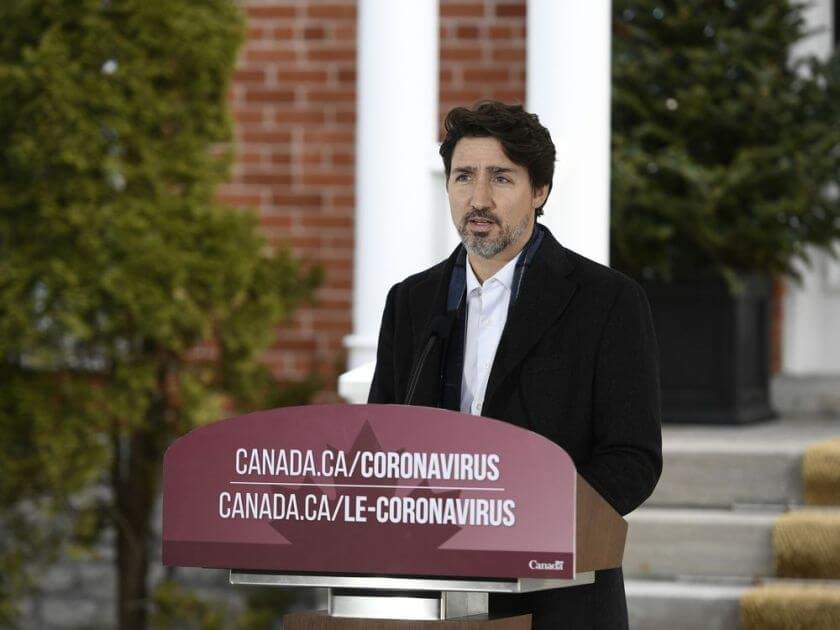 Justin Trudeau started trending on internet recently, as during one such press briefing, few strands of his hair drifted across his eyes due to the ongoing wind and he elegantly flipped it back.
Although what Justin Trudeau did on camera was a very normal act, people rarely see such acts from world leaders on camera. Justin Trudeau once again won the heart of netizens by his good looks and boyish charm and within no time the video clip went viral.
Yeah, so *this* happened! LOL

Geplaatst door Jason Hanson op Zondag 19 april 2020
Although Justin Trudeau is frequently criticised for various policy actions that his government takes, we have to admit it that he is one of the most handsome head of state among all world leaders. Social media users, especially females could not hold themselves and 'fan girl' type reactions started pouring in from all directions.
Here are some really interesting comments and reactions given by female fans of Justin Trudeau:
every time i see justin trudeau i imagine him tucking my hair behind my ear and telling me it's all gonna be ok

— grace (@Gracecolboourn) April 19, 2020
So Justin Trudeau is the hottest prime minister worldwide to date right?

The hair 💁🏻‍♂️ 😂 https://t.co/BfUYaqFfaH

— 🐲𝕷𝖞𝖓🐉 (@LyndaShonubi) April 20, 2020
Yeah, this's actually just happened. 😂 Whoever did this slow motion is a genius! #JustinTrudeau pic.twitter.com/ESKTcM2TPo

— Myagmardorj (@myagmardorj_) April 20, 2020
Every girl in Canada right now😂😍

That's my type ❤️😂😍#JustinTrudeau ❤️😍😂 pic.twitter.com/RGQ5QYr4vg

— Panga ♡ (@isillypie) April 21, 2020
I dont know about you but I'm watching the news these days 💯 #COVID19 #JustinTrudeau #StayHome pic.twitter.com/Y2T9zlr1TL

— Kalleigh Sharp (@Kayconnected) April 21, 2020
Your hair looks sexy pushed back. #JustinTrudeau | that hair flip tho. pic.twitter.com/HTCaGCAyVn

— sʜɑɴɛzɑ🌸 (@ShanezaSays) April 22, 2020
Lovestruck 💘 #JustinTrudeau https://t.co/gYJYARR8nc

— Bisma Fasahat (@BismaFasahat) April 21, 2020
My favourite part of the day.#JustinTrudeau pic.twitter.com/lqAQevpBLo

— Kat (@TorontoBlonde) April 21, 2020
On Replay! 😍#JustinTrudeau pic.twitter.com/LmDAE3ykl4

— Rabia A. Qureshi (@rabiaqureshi89) April 20, 2020
Thank You
Team HopyTapy