Video-sharing social networking application TikTok is once again in news. This time too, it is in news for wrong reason as a 7 second video clip from this application is making rounds on the internet, wherein a man can be seen falling off a moving train.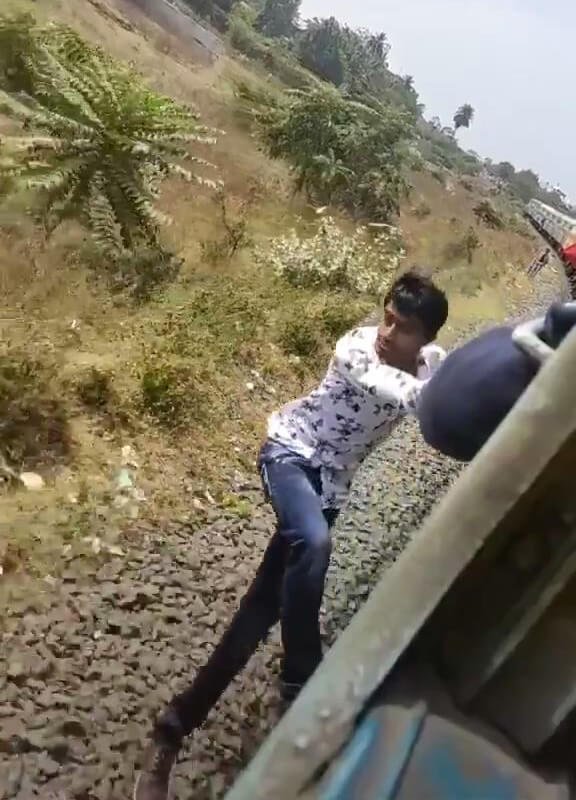 In the video clip, a man can be seen hanging from one of the compartments of a train. Soon after, in an attempt to change the position of his feet, he loses balance and falls very near to the moving train's wheels. He narrowly escaped being run over by the train. At the end of the clip, the man can be seen moving away from the train and indicating that he wasn't hurt much.
This video was shared, along with a tweet by Union Railway Minister Piyush Goyal's office under the caption "performing stunts on a moving train is not an act of bravery, rather it is foolishness". The tweet further stated that "your life is precious, so don't put it in danger. Follow the rules and have a safe journey."
चलती ट्रेन में स्टंट दिखाना बहादुरी नही, मूर्खता की निशानी है। आपका जीवन अमूल्य है, इसे खतरे में ना डालें।

नियमों का पालन करें, और सुरक्षित यात्रा का आनंद लें। pic.twitter.com/tauidfOqRj

— Piyush Goyal Office (@PiyushGoyalOffc) February 18, 2020
Soon the video went viral and evoked reactions from social media users. Most of them expressed shock and demanded strict action against people attempting such stunts.
Chalti train se kudana murkhtaa toh hai hee aur saath hee mei tik tok ne bhi logo ko bigaarr rakhaa hai.

Hero giri tik tok mei nhi hai, apne aap ki kamiyaabi ke jeetne mei hoti hai.

— Ankit Verma (@1404ankitAnkit) February 18, 2020
Dear Minister, kindly challan him for the offence and give him an exemplary punishment (like banning him from Trains for 1 month). So others will learn.

Also make him take a TikTok video of it.

— Abraham Jos (@AbrahamJos73) February 18, 2020
Strict action should be taken against them many times they inspire others to do so.
At least 1 Lakh fine and 1yrs imprisonments

— 🇮🇳 Amrit Ranjan 🇮🇳 (@amrit198447) February 18, 2020
Now it is time that Indian Railways must install better security features in the trains. Gates of coaches must be locked and managed by automatic or central system so that no one can do such dumb stunts. 🙏🙏

— User जी (@lr9595) February 18, 2020
This is not the first time that TikTok content creators have crossed safety boundaries to garner views and increase followers. Earlier, in December 2019, 5 TikTok Video creators were arrested in Greater Noida for filming risky stunts on motorcycle. An extreme case of such risk taking for views on TikTok happened in June 2019 in Karnataka, when a 20 year old boy broke his neck while performing a back flip for TikTok video. The young boy passed away after few days.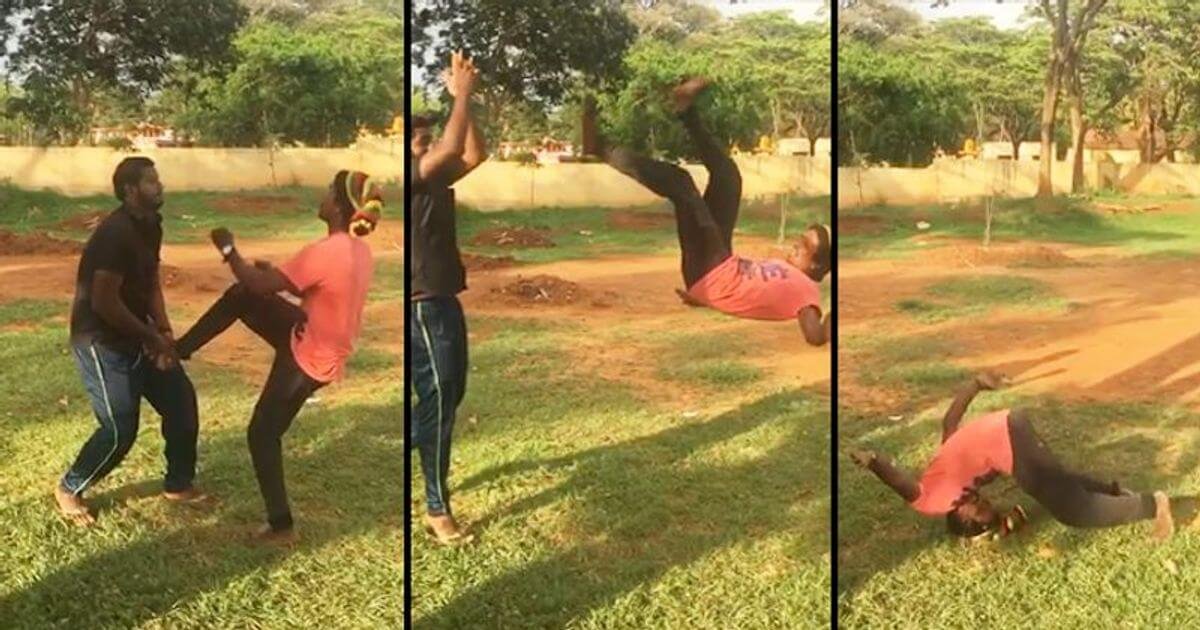 It is indeed sad to know that young people these days seem to be so obsessed with their reputation on social media that they even risk their lives for likes, comments and shares.
What is your opinion about this issue? Please write in the comment box.
Thank You
Team HopyTapy