Just when the world is grappling with the deadly coronavirus, India's Queen of Cringe Pop has come up with her new song on Coronavirus.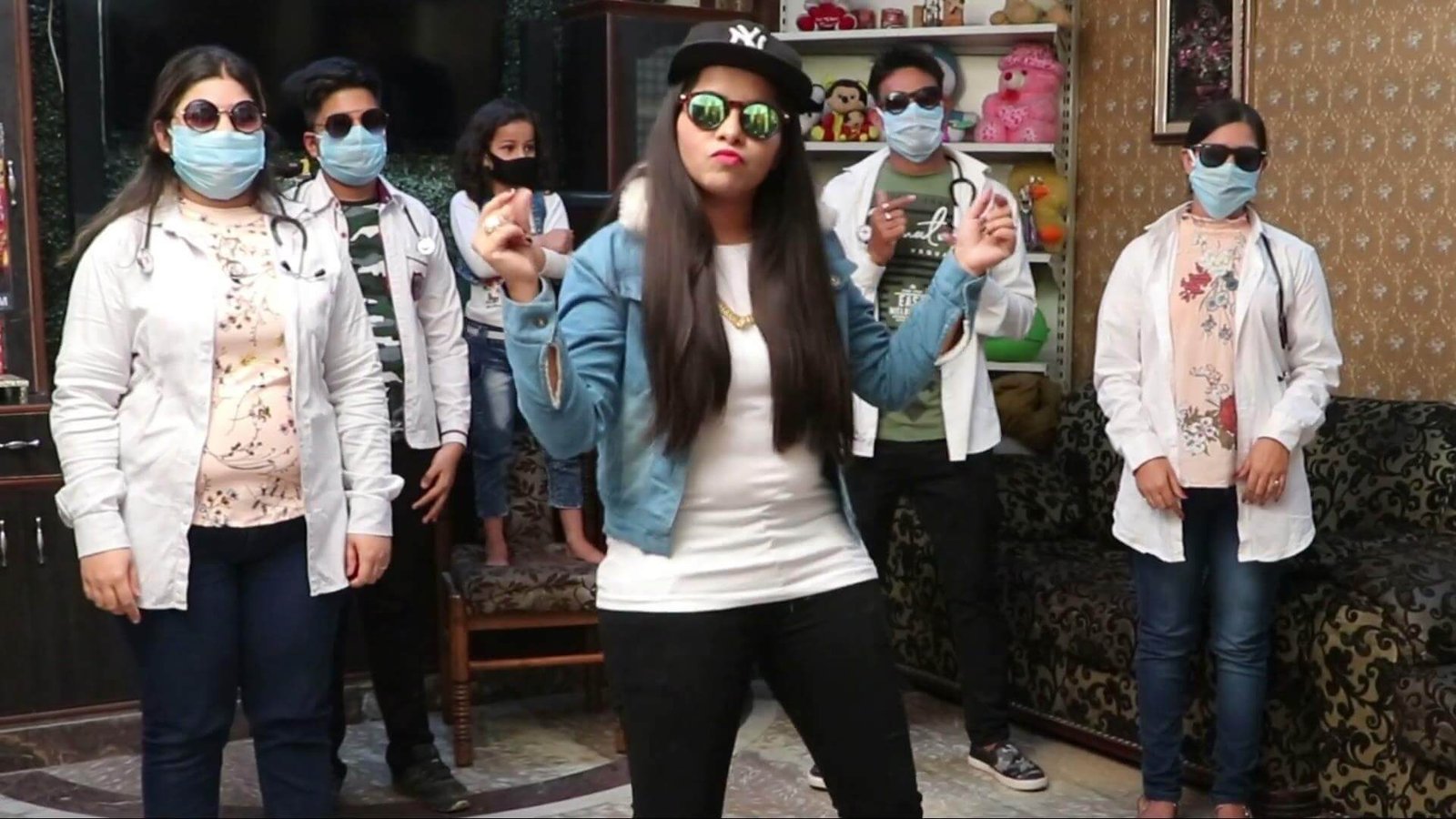 You shouldn't be surprised to know that Pooja's new song on coronavirus was uploaded on You Tube on 18th March 2020 and at the time of writing this article the song is # 1 on Trending list of You Tube.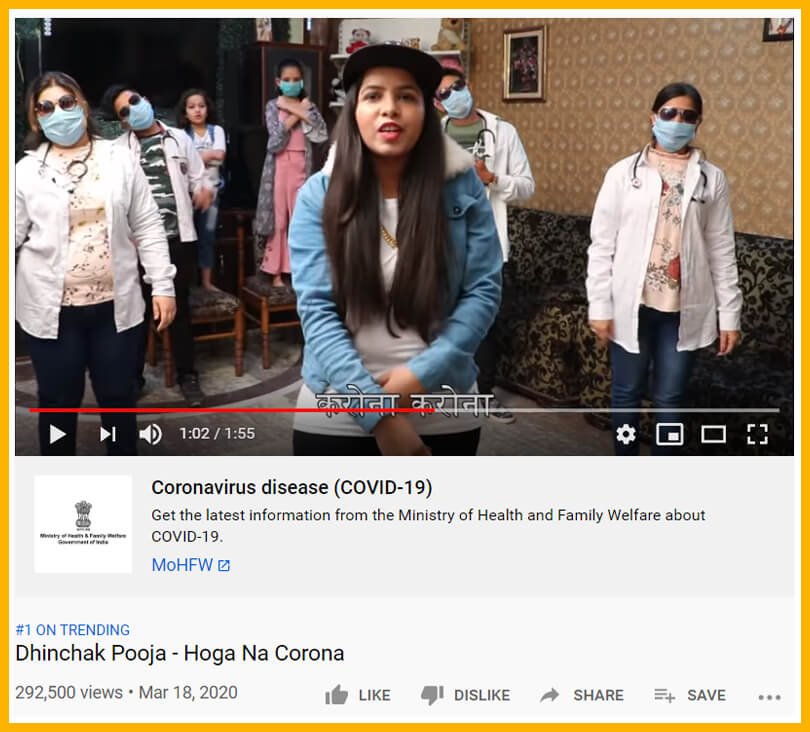 Just like her earlier songs 'Selfie Meine leli Aaj', 'Dilo Ka Shooter' and 'Daaru Daaru Daaru', Pooja has maintained her signature cringe style in the new song as well. Interestingly the 1.55 minute long video starts with a disclaimer that mentions that the content of the video does not substitute professional medical advice, diagnosis and treatment.
In the new song, Pooja along with a bunch of supporting dancers wearing a mass is propagating the do's and don'ts to prevent coronavirus infection. As expected, the tune is absolutely flat and the song has many repetitive lyrics. Pooja is wearing jacket, t.shirt, jeans and the Swag Waali Topi, for what she is known for.
If you are thinking that it would be so much fun to read the comments on this video, then you will be disappointed as the 'Comments are turned off'. However, on other social media platforms the users have come up with hilarious reactions.
New song out on Coronavirus check out 👇🏻. https://t.co/VoM55PLclR

— Dhinchakpooja (@DhinchakPooja) March 19, 2020
Check out the reactions:
Coronavirus vaccine is ready to go….. pic.twitter.com/ElTj2hwfXa

— How Dare You Isolated Monk ? (@IsolatedMonk) March 19, 2020
#coronavirusindia drinking sanitizer after listening #Dhinchakpooja song 🥴 pic.twitter.com/MAJsc3q03n

— The Wolverine (@KEEP_IT_UPER) March 19, 2020
Corona After Watching This :- pic.twitter.com/ucvbV2TcMR

— G€n¡u$ (@G_nieus) March 19, 2020
Corona: pic.twitter.com/Yyy4z6LHhC

— dimaagkoshot (@dimaagkoshot) March 19, 2020
Corona se toh bach jaoge india walo.. iss song se kaise bachoge?😅

— Nothing (@MrPerfe91244771) March 19, 2020
बहेन करोना से नहीं तेरा गाना सुन के लोग मर जायेंगे…😓

— Er. Khede Ji (@khede_ji) March 19, 2020
Talking about Dhinchak Pooja's (Real Name – Pooja Jain) journey to fame so far, she became an internet sensation in the year 2015 for the song 'Swag Waali Topi'.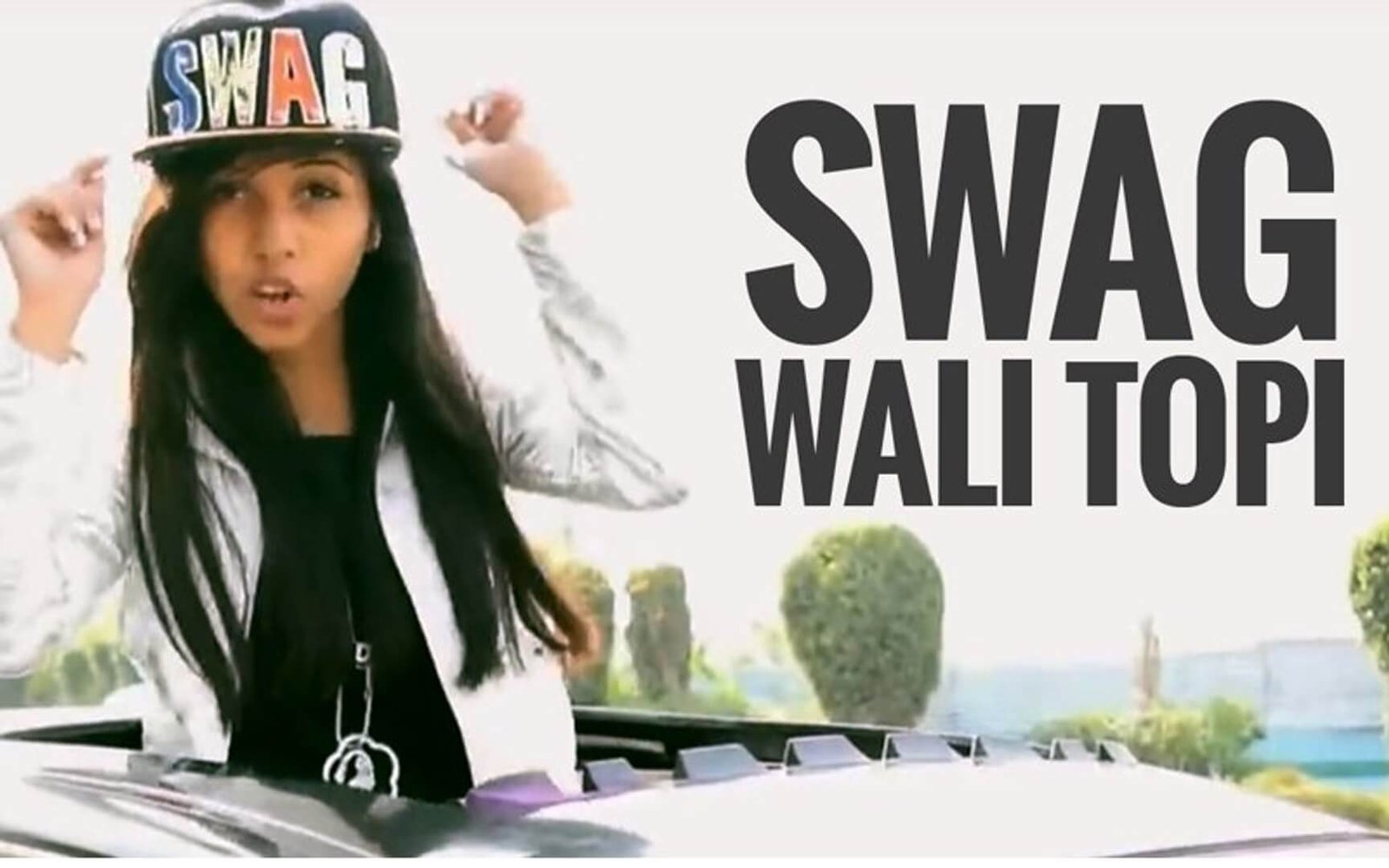 Since then, she has released around four more songs of the same cringe genre, which received widespread criticism but topped the list in terms of views. She also participated in TV Reality Show Bigg Boss 11 in the year 2017.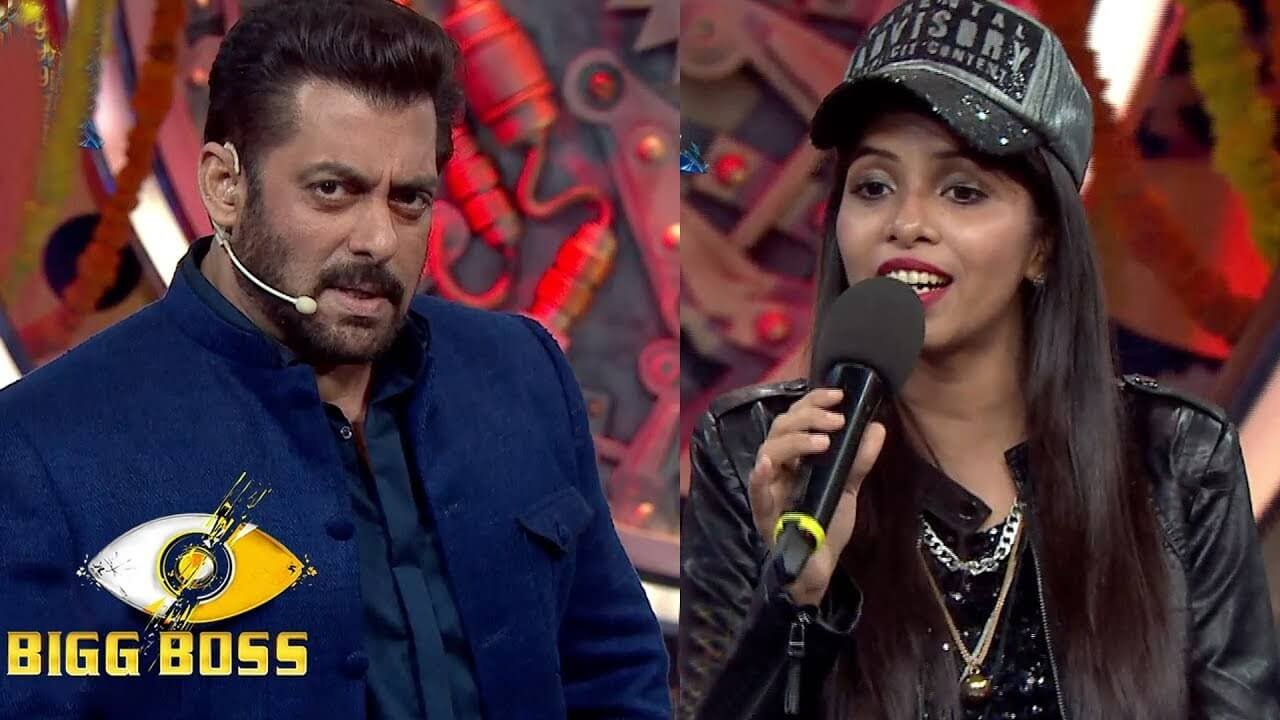 We hope you enjoyed reading this article.
Thank You
Team HopyTapy