Due to the ongoing coronavirus outbreak, most of the countries across the world have imposed national lockdown. Due to this, many individuals have been compelled to stay wherever they were when the lockdown was announced.
Popular Indian singer Sonu Nigam too is one such individual, who has got stuck up in Dubai due to this reason.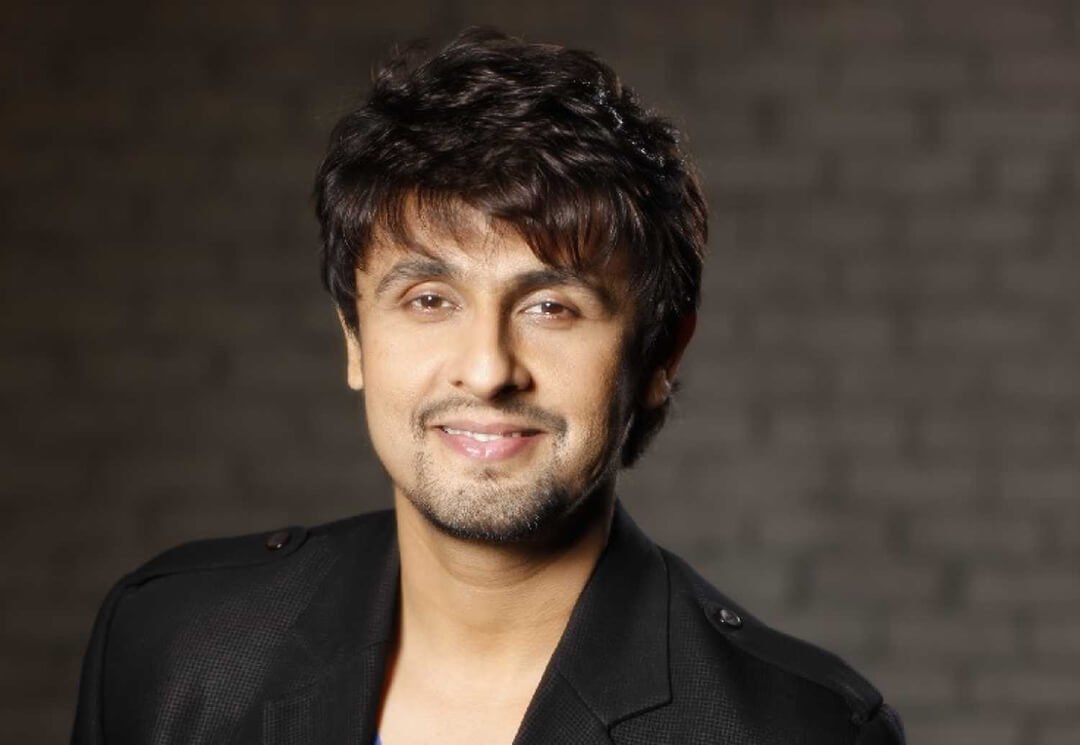 This information was shared by Sonu Nigam himself by posting a video on social media.
View this post on Instagram
#IndiaAgainstCOVID19 | "Would have put my family in danger if I returned from Dubai": Singer Sonu Nigam #ApniSurakshaApneHaath @DettolIndia pic.twitter.com/z22ixdPyFH

— NDTV (@ndtv) April 12, 2020
As we all know, Sonu Nigam is very active on social media, but just few days ago, he deleted his twitter account. Netizens were taken aback by this act of Sonu Nigam and soon he started trending on Twitter.
Sonu nigam just deactivated his account.
Reason : He is in Dubai .
😂😂😂 pic.twitter.com/JoYKZw1qEC

— अ se Ayaaaaaaaaaaaaan (@dil_ka_bhawar) April 20, 2020
Along with this news, another thread about Sonu Nigam got active in which, 3 years ago, Sonu Nigam had tweeted pertaining to 'Azan' (religious prayer) which is conducted in mosques using the loud speaker.
#Thankyou FaceBook Memories
.
Sonu Nigam tweeted this 3 years ago today.
" And today the condition is such that Sonu Nigam has to listen to the Azan five times every day. pic.twitter.com/jYDgfyIqsw

— زماں (@Delhiite_) April 17, 2020
Sonu had tweeted that "he does not believe in any temple or Gurudwara using electricity to wake up people who don't follow the religion".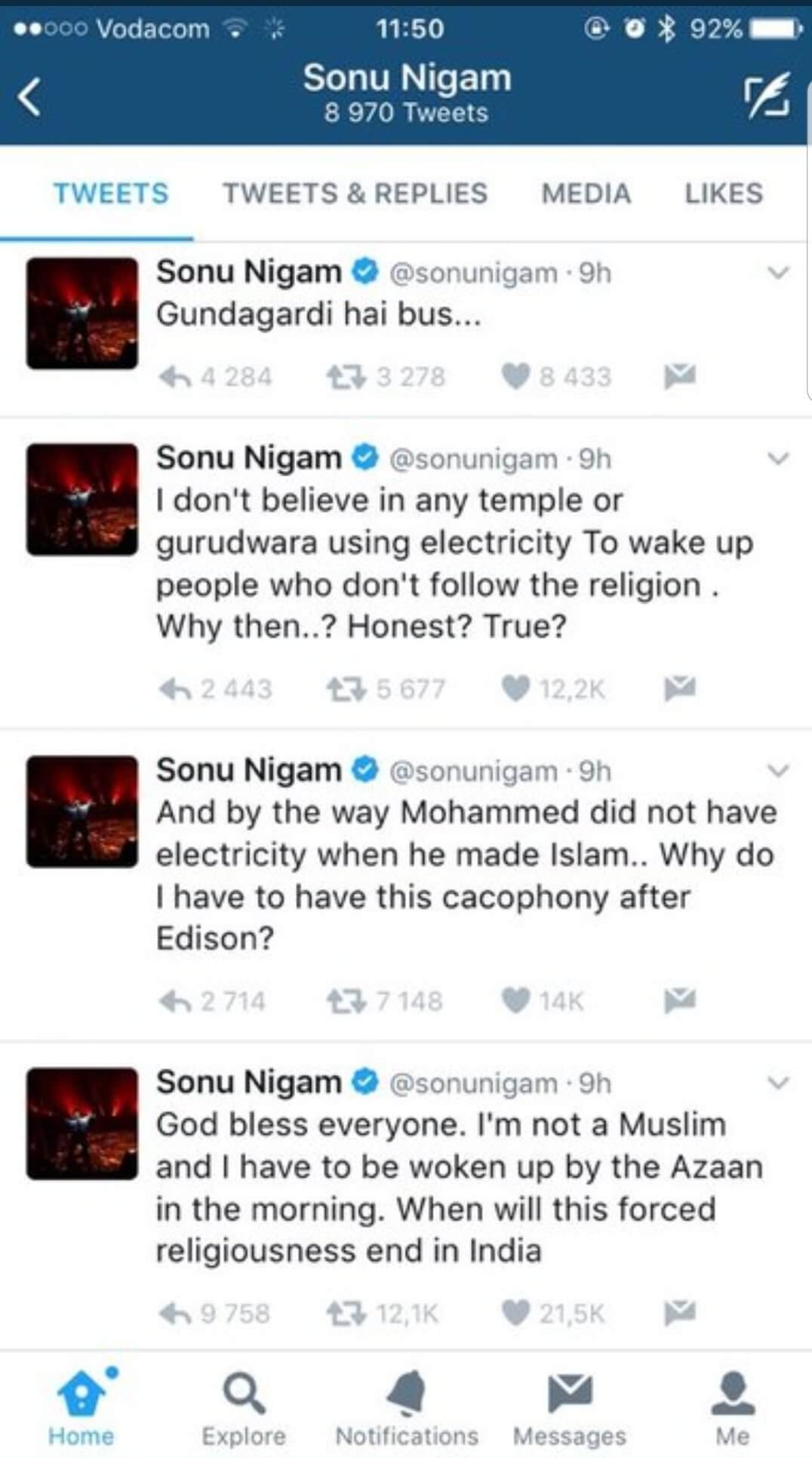 This tweet of Sonu Nigam had stirred up lot of controversy. However, now as people know that he is in Dubai, some users have used this opportunity to stoke up the old controversy.
Sonu Nigam has deactivated his twitter account whilst living in Dubai .

guess he loves the sweet sound of the azaan now. #सोनू_निगम_तुम_कहां_हो @HansrajMeena pic.twitter.com/o2H1fTWMvu

— Er.Altaf Ansari ( Stay home stay safe ) (@altaf4u89) April 21, 2020
I heard that Indian Singer the coward #SonuNigam has deactivated his @Twitter account after twitter storm against #Islamophobia by Arabian Officials, bcoz #SonuNigam had aslo a problem with #Azan & now is residing in #Dubai he got scared! pic.twitter.com/uuM3bG1PQu

— KIRTI❤️ (@alokkirti1990) April 21, 2020
Why can't #SonuNigam be open about his bigotry! 🤣

Pyaar kia to darna kya..

— Shihab Khan (@shihabkhan90) April 21, 2020
One user has tagged Dubai Police and has written that Sonu Nigam has problem with azan voice and has said things against Muslims, so can you solve his problem as he is in Dubai right now?
@Dubai @DubaiPoliceHQ @DXBMediaOffice @DubaiPressClub @rta_dubai #sonunigam bollywood singer have problem with azan voice and daily he is telling something against muslim can you please solve his problem he is in dubai right now https://t.co/vOfVhlAvT4

— Mohammad Mazhar (@Mohamma98300069) April 20, 2020
Amid all this controversy, why Sonu Nigam deleted his twitter account is yet not known.
Thank You
Team HopyTapy