In India, films are next to religion and for common masses, the film actors and actresses are just superior humans. Wherever the film stars go, they get lot of attention from the media and general public at large. Although most of the film stars love this attention but sometimes the fans forget that they too are humans and just like other humans they too require their space and privacy. Time and again we have witnessed incidents when a celebrity has got angry over a fan for taking a photo or for coming too close.
Something similar happened to Kareena Kapoor on the day of Holi. She was walking across a street along with son Taimur and his caretaker, while many female fans spotted her and started taking her pictures and videos. Some of them also wished her Happy Holi, but Kareena did not give any response.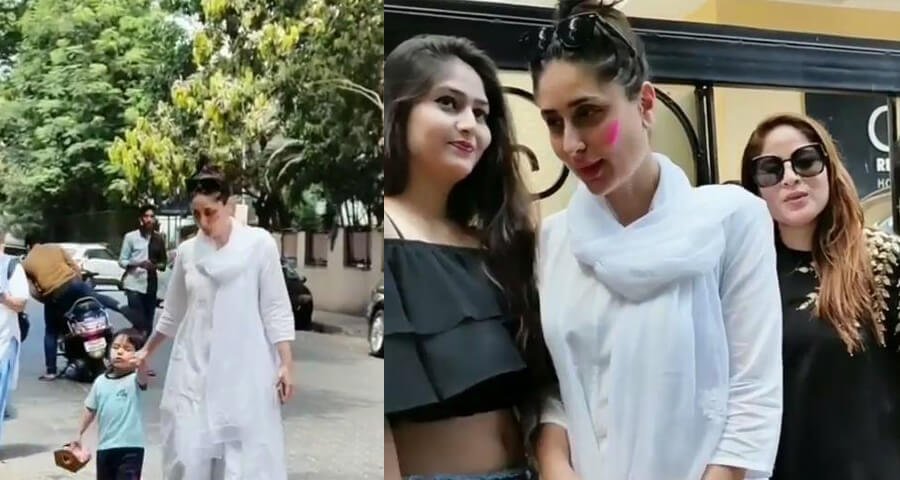 As she was moving towards another building, one of the female fan, trying to take a picture with her accidentally came so close that it literally irritated Kareena Kapoor. Although Kareena Kapoor posed for a picture and quickly move out of the frame, the disappointment and inconvenience on her face was quite evident.
The clip which captured this entire incident got uploaded on social media and within no time it went viral. Netizens started giving their reactions to it and as always, their opinion was evenly divided whether it was Kareena's fault or whether the fan should have maintained the distance.
Some users called Kareena arrogant and were of the opinion that she was showing attitude.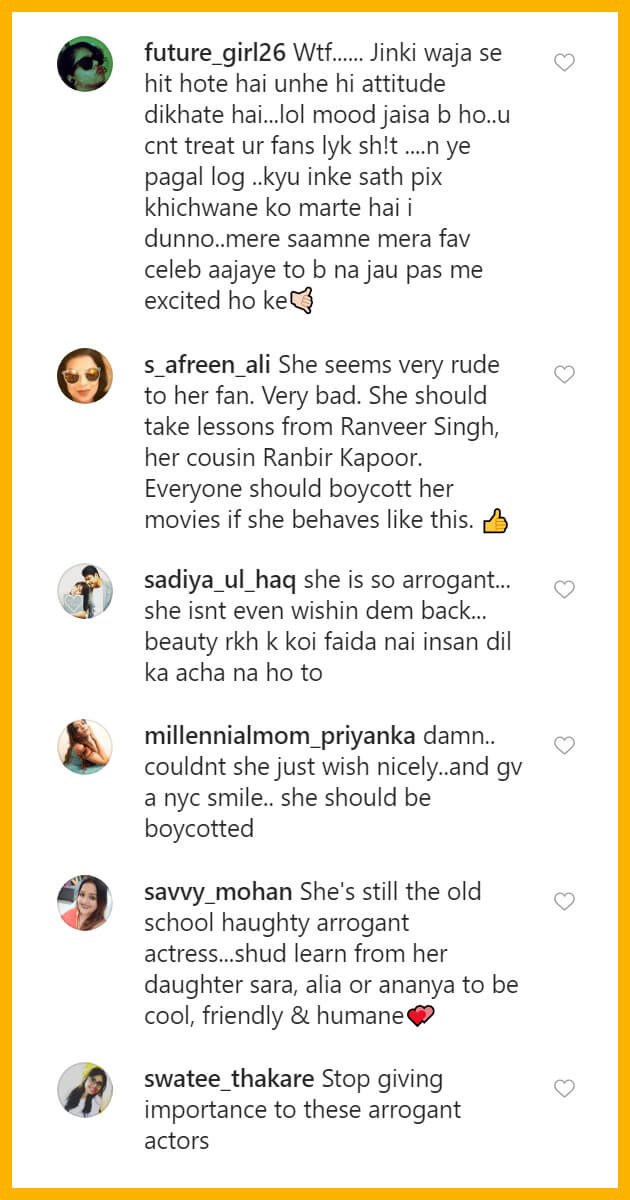 Other users mentioned that the stars should be given their space.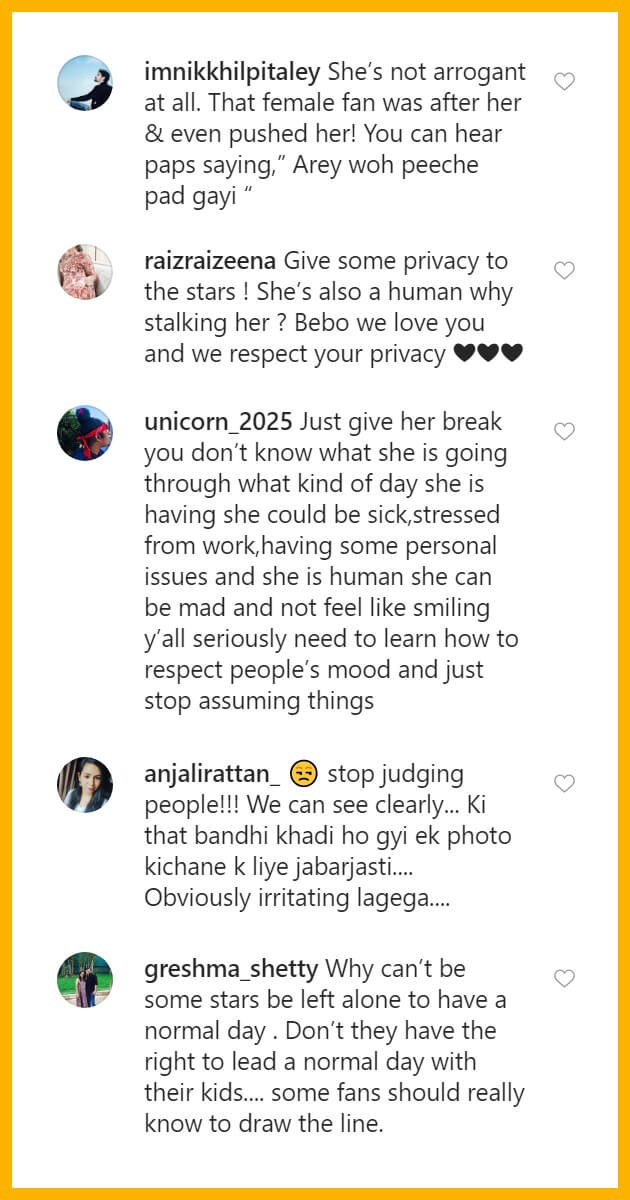 Kareena Kapoor was last seen in the Movie 'Good Newws' which released in December 2019 and proved to be a success at the box office. In the movie, she was paired opposite Akshay Kumar.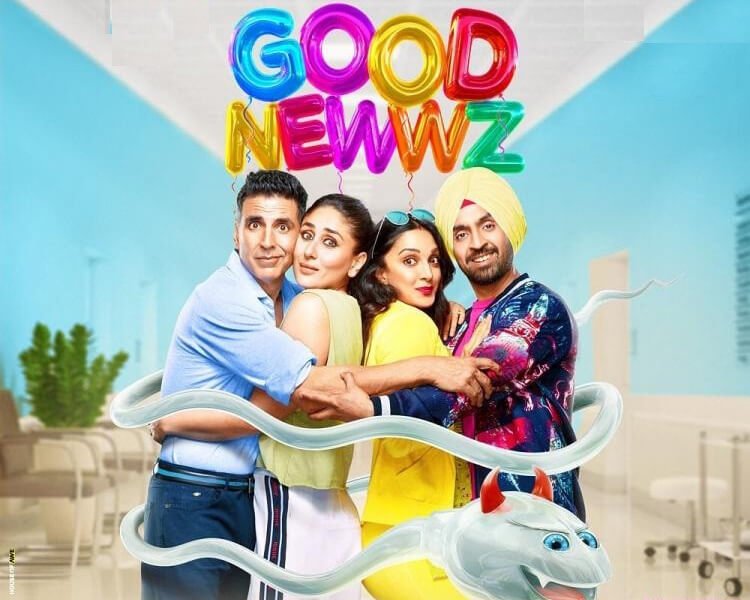 She will next be seen in 'Angrezi Medium' which also has Irrfan Khan in the lead role.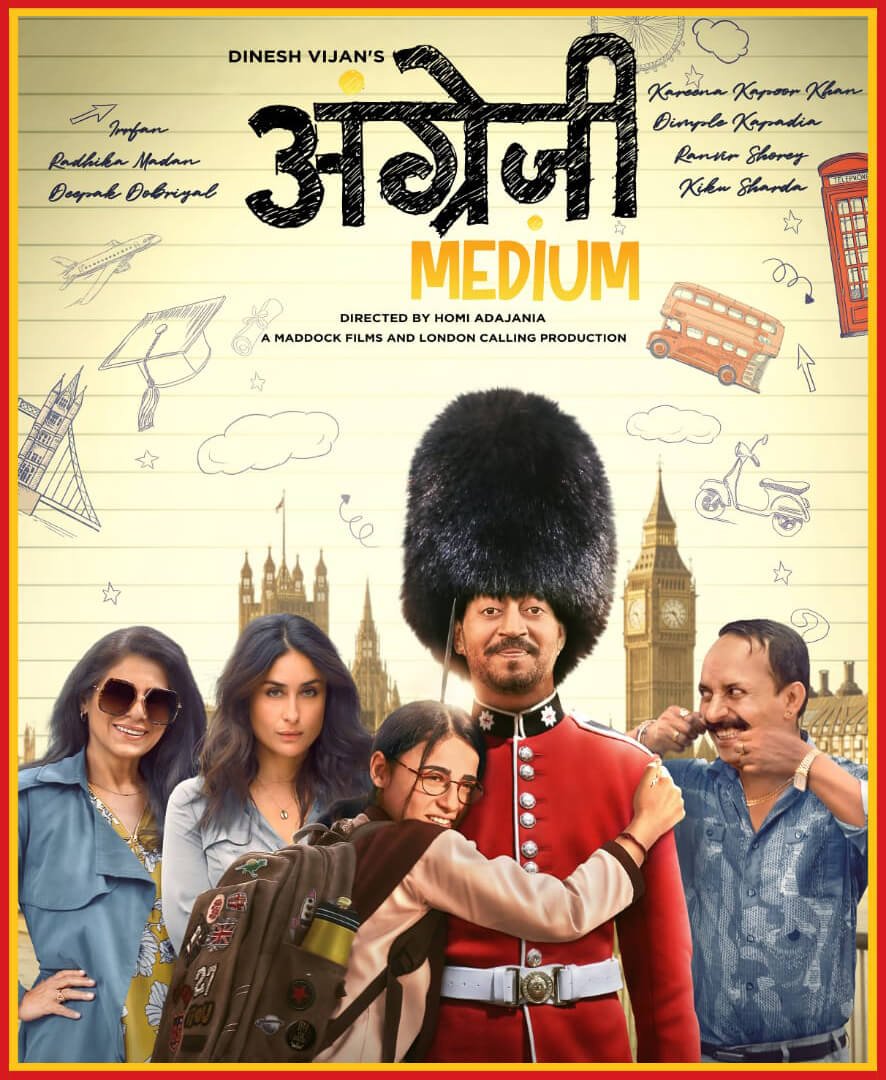 Please share your views on this topic.
Thank You
Team HopyTapy