The Government of India has taken a major decision amid the ongoing border dispute with China in East Ladakh.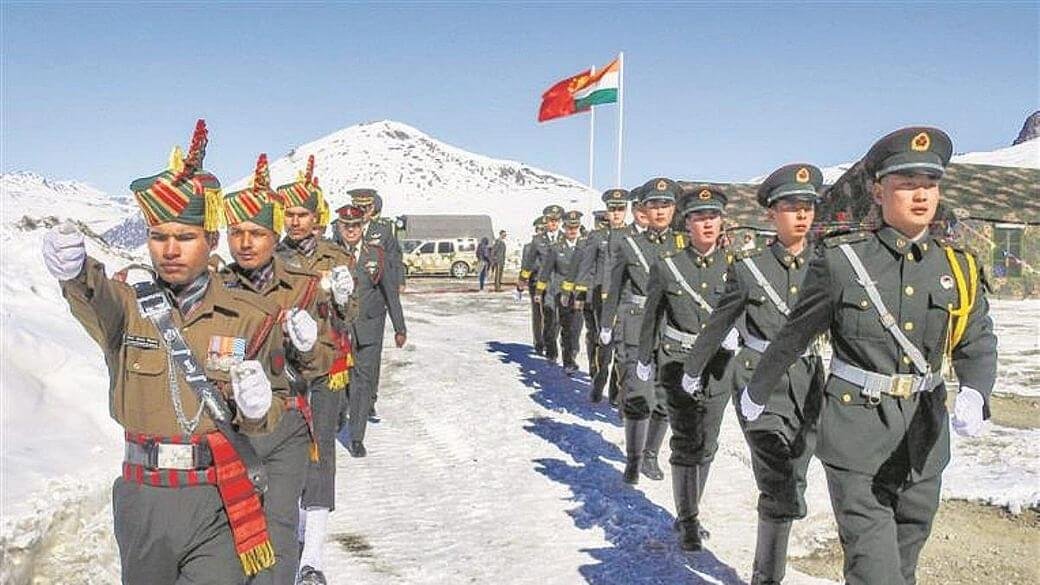 The Indian government has banned 59 Chinese mobile apps, including TikTok, UC Browser and other Chinese apps. A list of these apps has also been released by the government.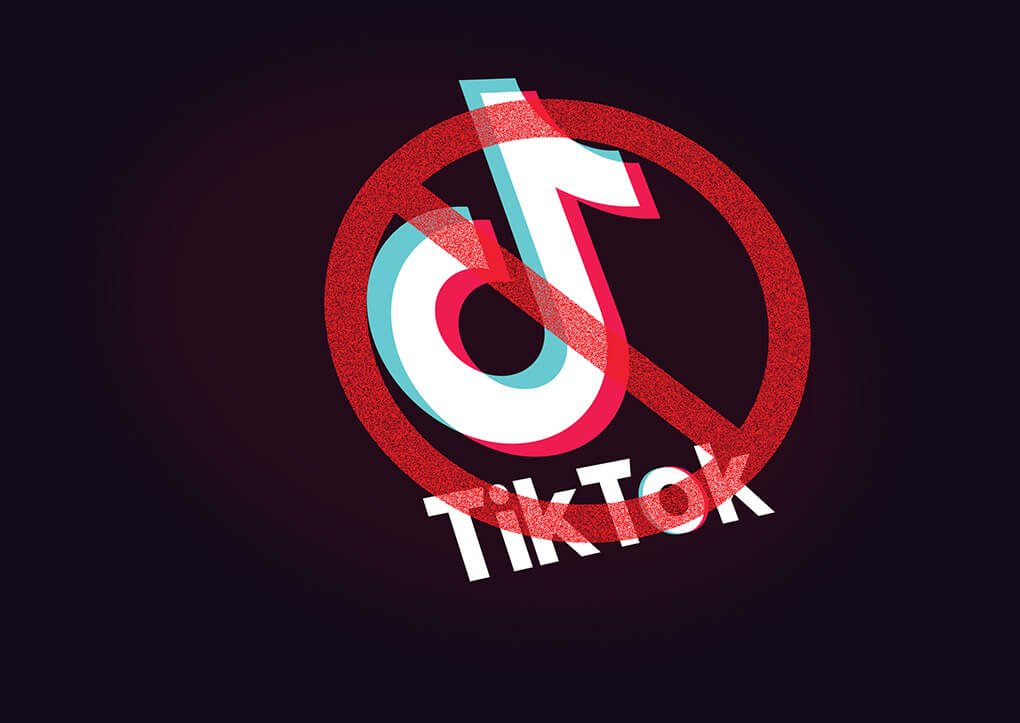 On 15 June, 20 Indian soldiers were martyred in a violent clash with Chinese soldiers in the Galwan Valley. After this, national sentiments went totally against China with people of India filled with anger towards China and Chinese products. The demand for boycott of Chinese products was intensifying in the country.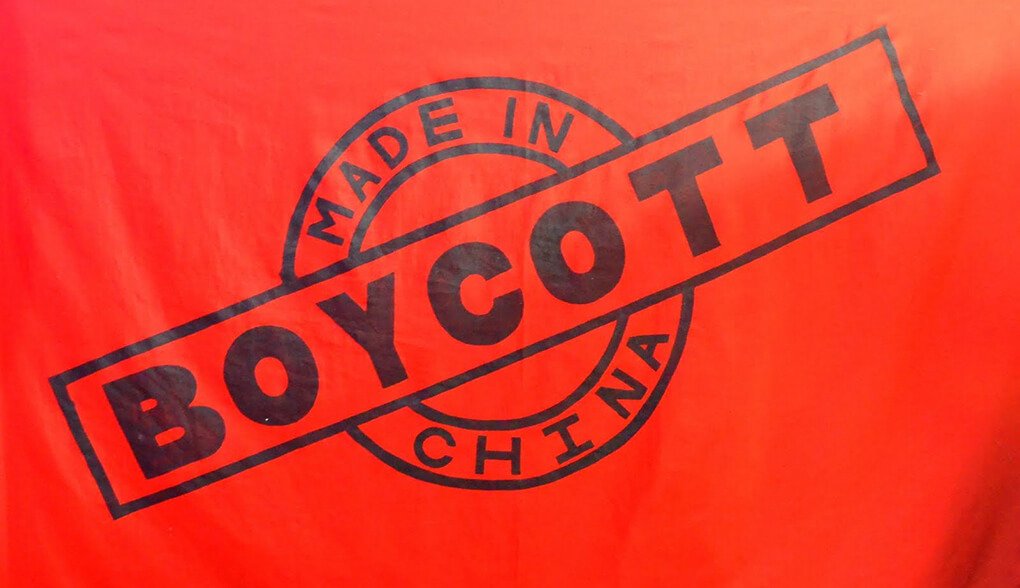 Earlier, Indian security agencies had prepared a list of Chinese apps and appealed to the Central Government to ban them or ask people of the nation to immediately uninstall them from their mobile phones. The reasoning behind this was that China could hack Indian data.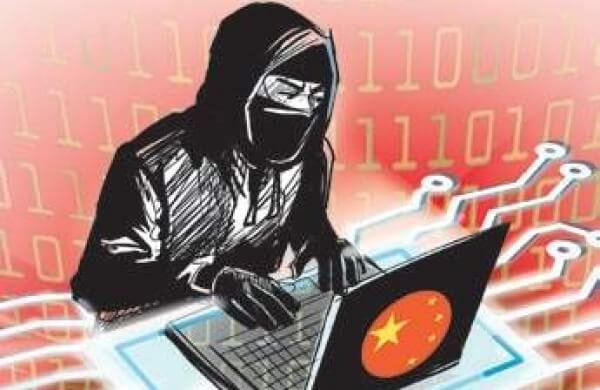 Here is the list of those 59 Chinese apps banned by Government of India:
1. TikTok
2. Shareit
3. Kwai
4. UC Browser
5. Baidu map
6. Shein
7. Clash of Kings
8. DU battery saver
9. Helo
10. Likee
11. YouCam makeup
12. Mi Community
13. CM Browers
14. Virus Cleaner
15. APUS Browser
16. ROMWE
17. Club Factory
18. Newsdog
19. Beutry Plus
20. WeChat
21. UC News
22. QQ Mail
23. Weibo
24. Xender
25. QQ Music
26. QQ Newsfeed
27. Bigo Live
28. SelfieCity
29. Mail Master
30. Parallel Space
31. Mi Video Call – Xiaomi
32. WeSync
33. ES File Explorer
34. Viva Video – QU Video Inc
35. Meitu
36. Vigo Video
37. New Video Status
38. DU Recorder
39. Vault- Hide
40. Cache Cleaner DU App studio
41. DU Cleaner
42. DU Browser
43. Hago Play With New Friends
44. Cam Scanner
45. Clean Master – Cheetah Mobile
46. Wonder Camera
47. Photo Wonder
48. QQ Player
49. We Meet
50. Sweet Selfie
51. Baidu Translate
52. Vmate
53. QQ International
54. QQ Security Center
55. QQ Launcher
56. U Video
57. V fly Status Video
58. Mobile Legends
59. DU Privacy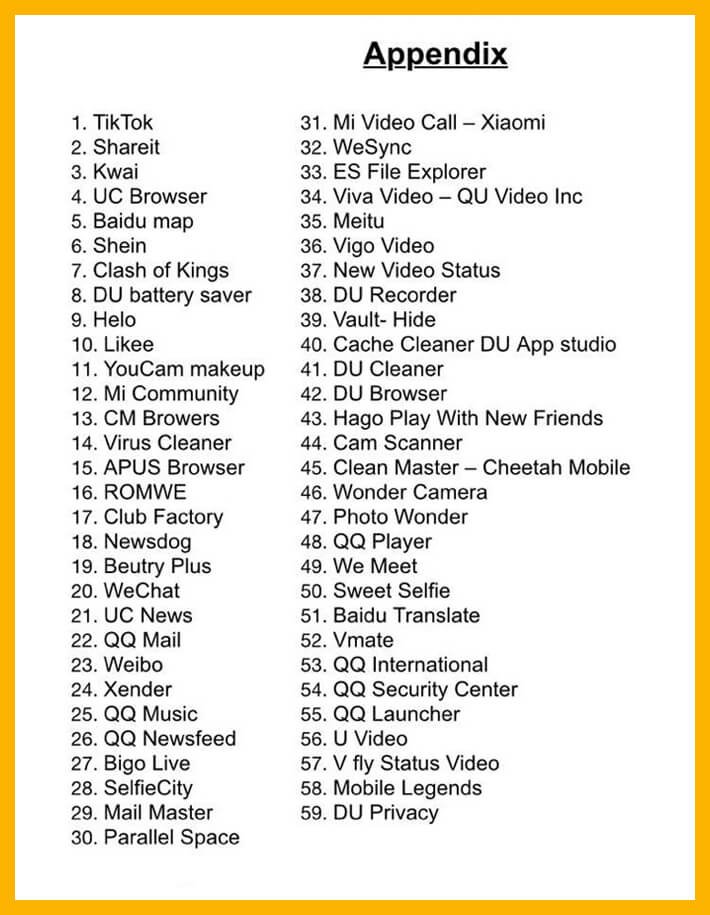 According to information received from various sources, the Ministry of Electronics and Information Technology was receiving many complaints of various Chinese Apps. These apps were a brutal attack on Indian Sovereignty, Security and Integrity. China could have misused Indian data with the help of these apps.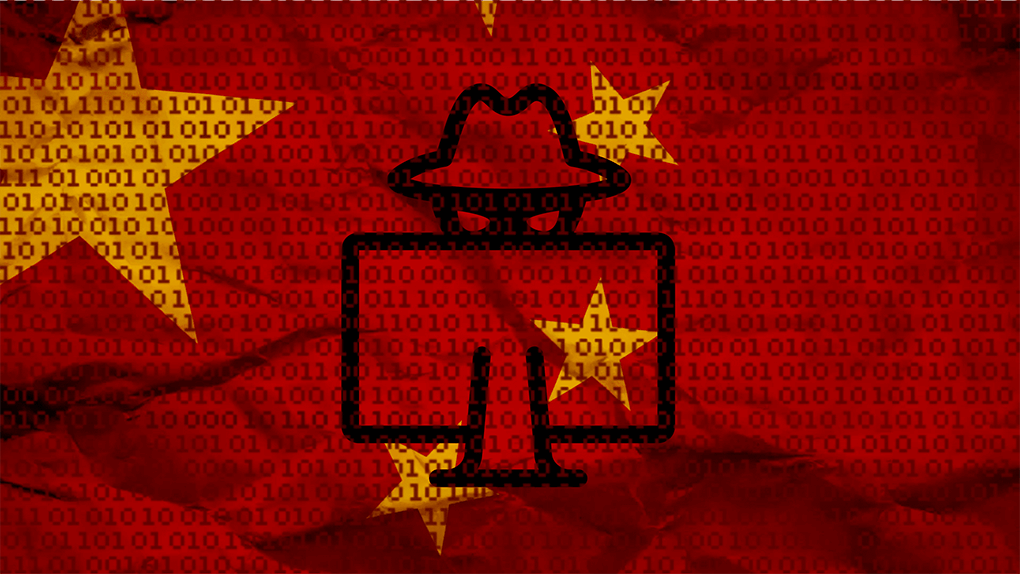 Indian intelligence agencies had already prepared and submitted a list of these apps to the government. After this, the government collected information about these apps and investigated it. When they felt that these apps could really lead to a breach in India's security, they decided to ban them immediately.
Significantly, in India, local apps are now promoted more as compared to Chinese apps. 'Mitron' app, created to beat the Chinese short video app TikTok, made a new record in just two months of its launch.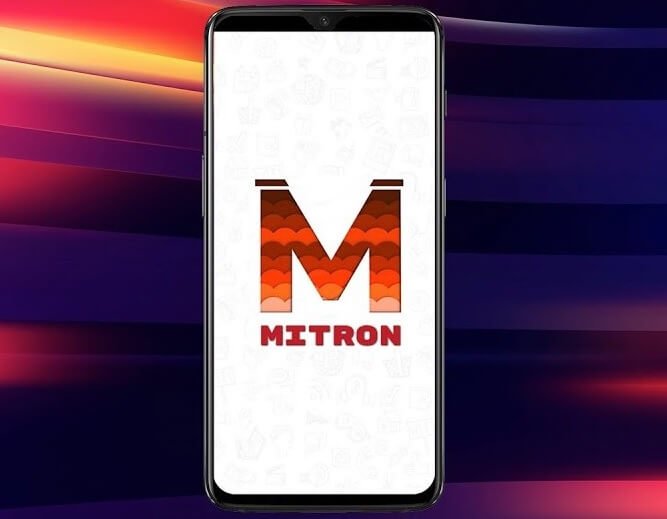 Apart from this, 'Chingari' app is also becoming very popular among people. At present, 'Mitron' app has been downloaded from the Google Play Store by one crore people on their mobile phones. These apps have become very popular among people after the appeal of boycotting Chinese goods.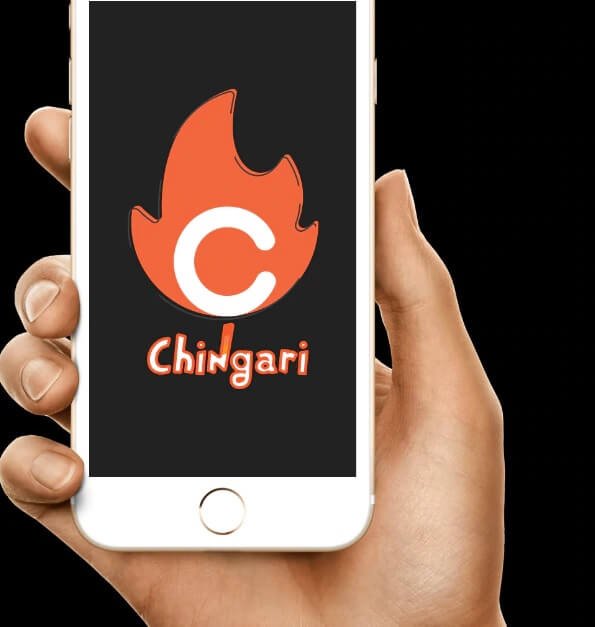 What are your views on this?
Thank you,
Team HopyTapy