Confirmed cases of Coronavirus cases are increasing every day in India. More than 130 people across India have been affected and three deaths have been reported so far.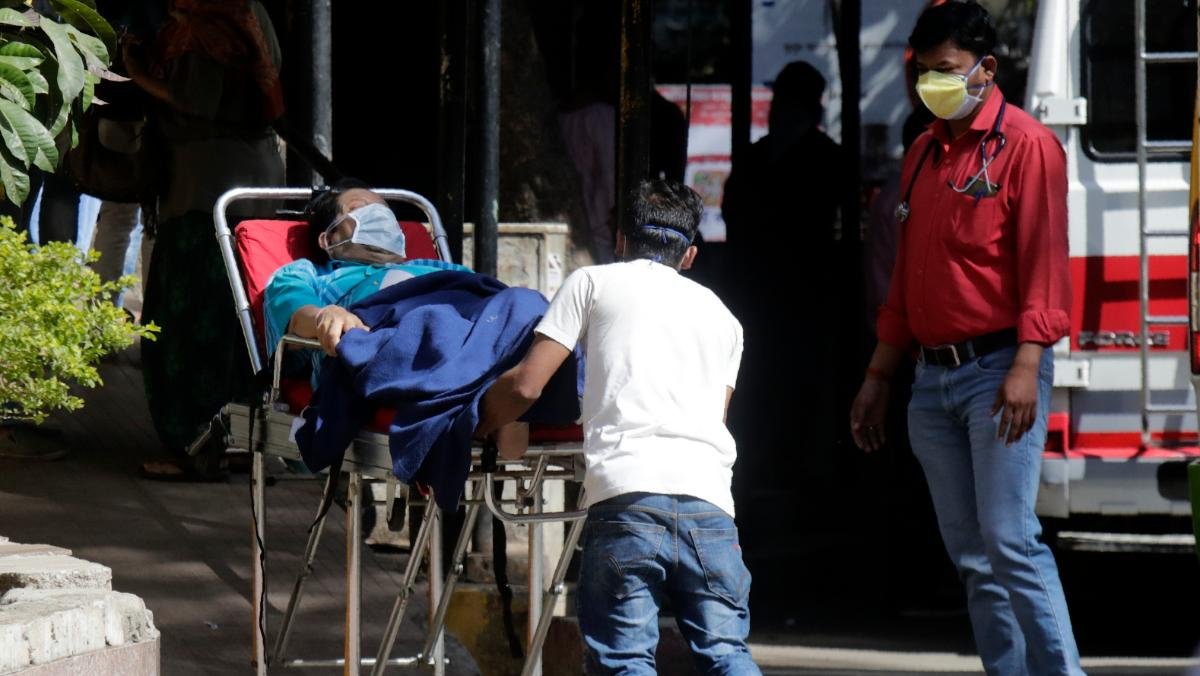 Be it the common masses or rich and affluent people, everyone is trying best to prevent the spread of coronavirus. At the same time, movie stars are also advising their fans to follow instructions by the Government and take precautionary measures.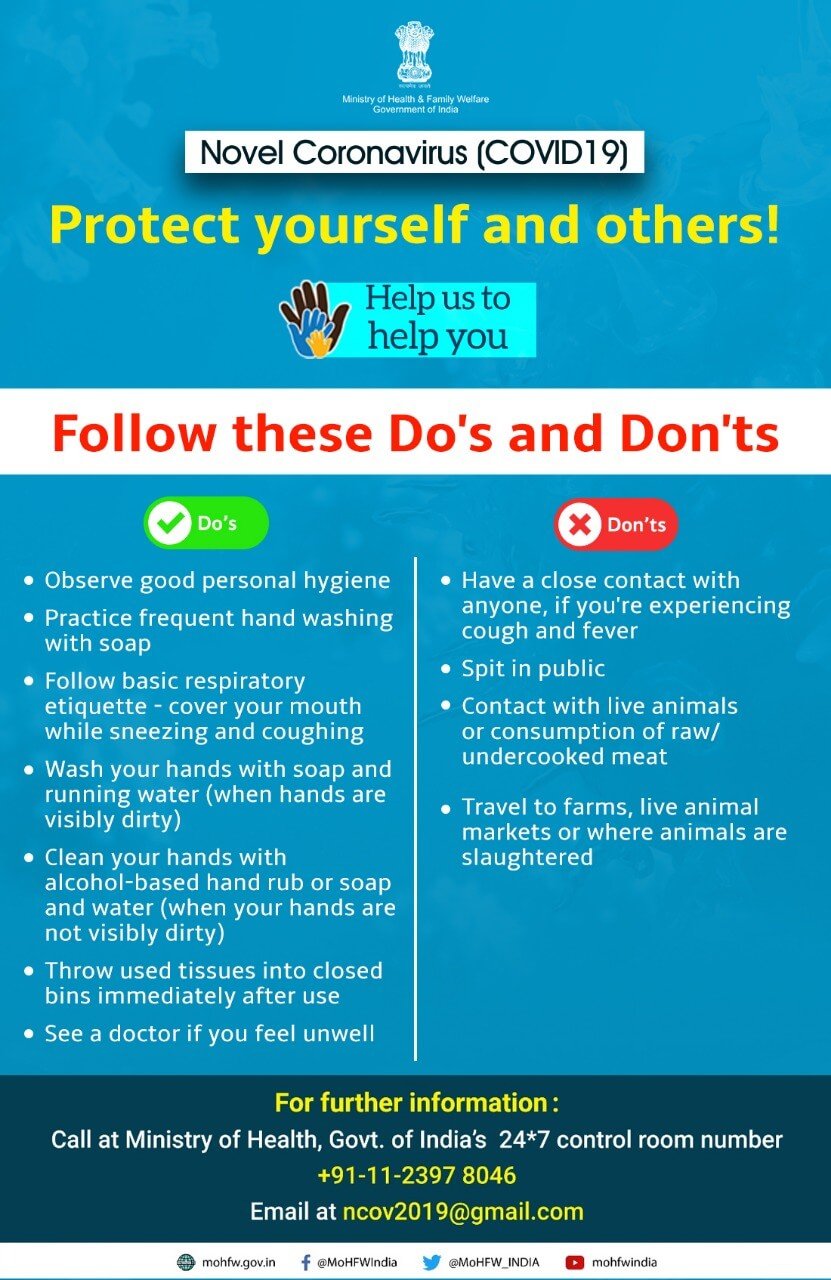 In the meantime, popular TV actress Divyanka Tripati posted a tweet pertaining to coronavirus which did not go well with social media users. Divyanka faced harsh criticism owing to this tweet and later had to delete it and seek apology.
As we know, most of the State Governments have ordered shutdown of educational institutions, multiplexes and even public places to prevent the spread of coronavirus. In many private offices, 'work from home' option has been given to the employees. Due to these measures, the roads which are bustling with people and traffic during normal days are now empty.
Looking at this situation in Mumbai, Divyanka Tripathi tweeted that the less traffic on Mumbai roads seems like an opportunity to quickly complete the ongoing work of Metro Projects, bridges and roads. She even shared a video.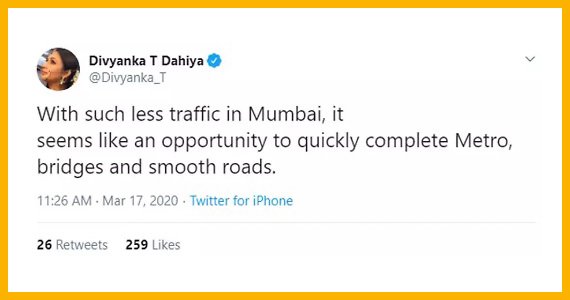 @Divyanka_T pic.twitter.com/gp6PtSkzGg

— Vaishu_SGDT♥️ (@Vaishu4SG) March 17, 2020
Most of the social media users including Divyanka Tripathi's fans did not like this tweet and criticised her for being 'insensitive' during such critical times.
Madam..lives of workers aren't important? How they should come for work if entire India is asked to stay at home? They may be daily labour but yet govt won't allow fathering for work on public projects right ?

— Chirayu R. Mankad🇮🇳 (@cmankad) March 17, 2020
Please delete this tweet🙏. It looks insensitive. Metro workers labourers are also human beings.

— Tina Dwivedi (@TinaDwivedi1) March 17, 2020
This tweet is kind of insensitive not expected from you

— . (@ifangirl91) March 17, 2020
But DT those labour workers r humans too and roads n metros can be built later on when things get settled down..why to keep their lives at stake considering so many labour workers works.

— Zoha khan (@Zohakhan73) March 17, 2020
One of the user even mentioned that 'what about the safety of engineers and workers who are involved in construction of metro, bridges and roads. Their lives too are important.'
As if the engineers & construction worker life r not important .. such an vague & unrequired tweet at this moment

— siya mishra.. (@siya_siyamishra) March 17, 2020
Realising her mistake, Divyanka Tripathi deleted the tweet and also sought apology.
My apologies. Point taken. https://t.co/WXQUkRFee1

— Divyanka T Dahiya (@Divyanka_T) March 17, 2020
In another tweet she mentioned that we all are humans and are prone to making mistakes. If someone has realised and has apologised for a mistake, others should be capable to forgive the person and move on rather than making it a news and point of argument.
We all are humans and susceptible to errors.
In this volatile & violent social media world, important question is: If someone's capable of realizing and apologizing..ARE YOU CAPABLE OF FORGIVING AND MOVING ON?
Should everything be News & point of argument? Where's humanity there?

— Divyanka T Dahiya (@Divyanka_T) March 17, 2020
Divyanka Tripathi is best known for her role as Ishita Bhalla in the TV serial 'Yeh Hai Mohabbatein' which had a successful run from 2013-19.
Please express your views on this topic in the comment box.
Thank You
Team HopyTapy