Dear friends,
As you must be aware 'International Women's Day' is celebrated on 8th March every year. The theme for' International Women's Day' 2020 is "I am Generation Equality: Realizing Women's Rights".
On this occasion we are presenting 10 Most Inspiring Women's Day Quotes.
Quote # 1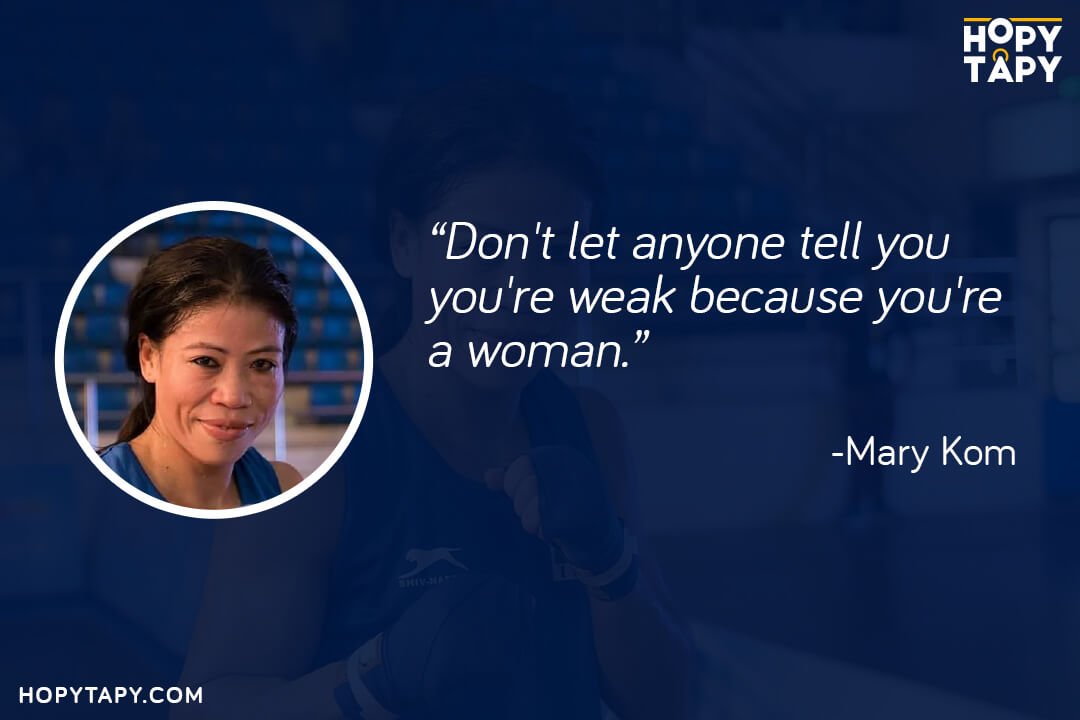 "Don't let anyone tell you you're weak because you're a woman."
– Mary Kom, Olympic boxer
Quote # 2: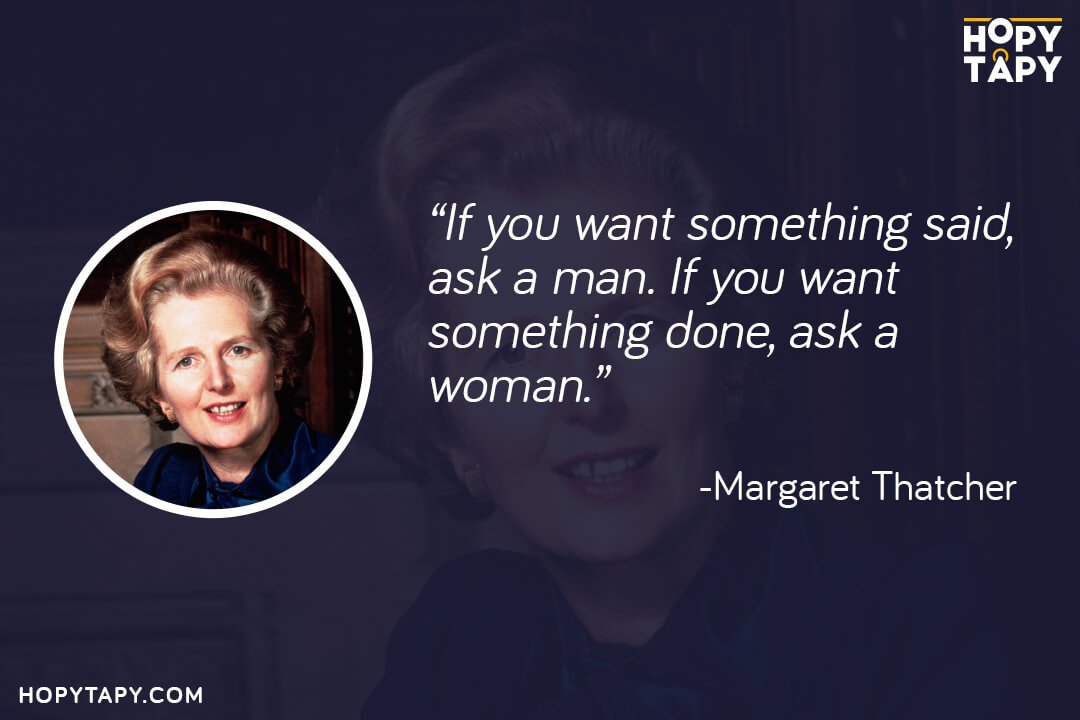 "If you want something said, ask a man. If you want something done, ask a woman."
– Margaret Thatcher (Prime minister of the United Kingdom from 1979 to 1990)
Quote # 3: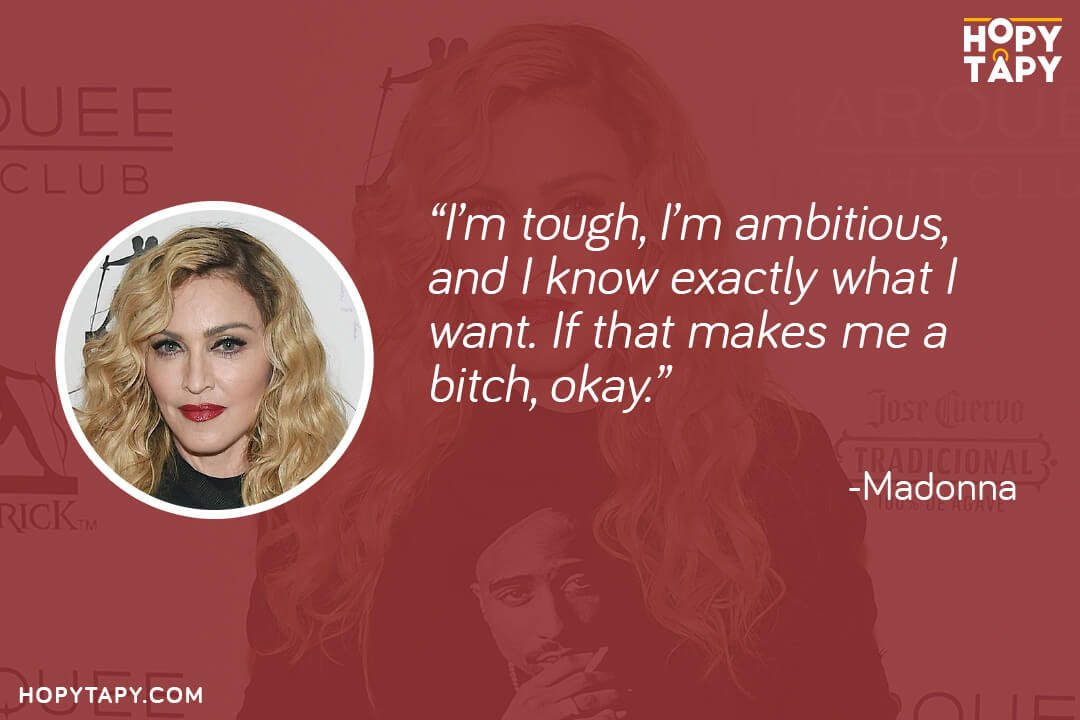 "I'm tough, I'm ambitious, and I know exactly what I want. If that makes me a bitch, okay."
– Madonna (Singer, Songwriter and Actress)
Quote # 4:
"Think like a queen. A queen is not afraid to fail. Failure is another steppingstone to greatness."
– Oprah Winfrey (Media executive, actress, talk show host, television producer, and philanthropist)
Quote # 5: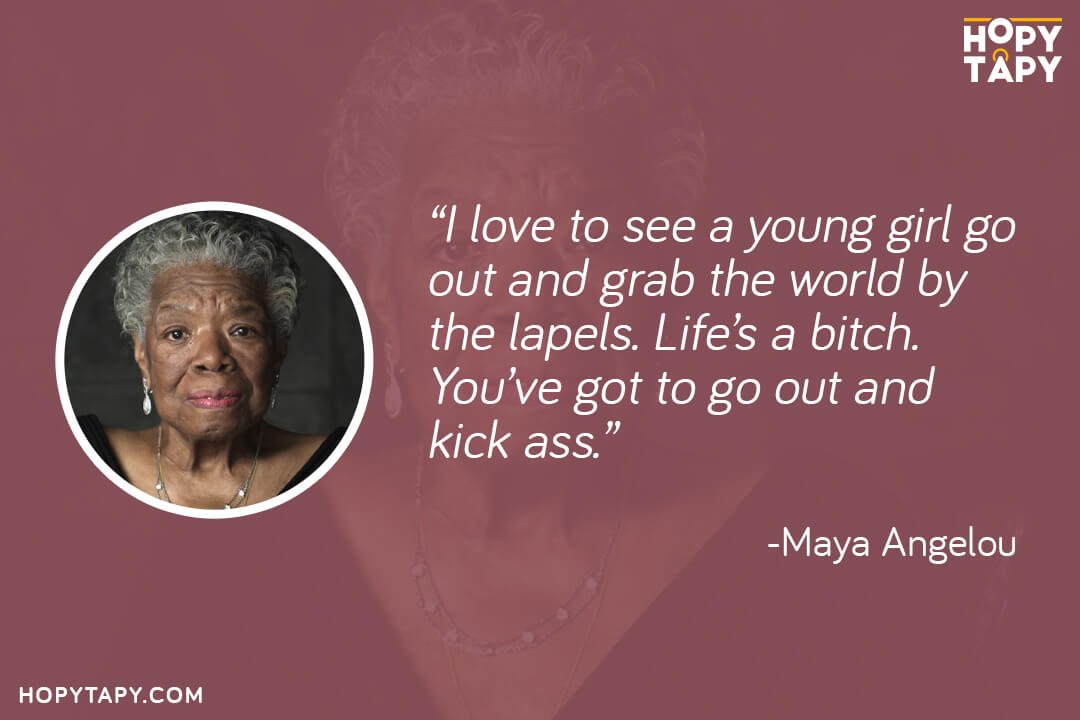 "I love to see a young girl go out and grab the world by the lapels. Life's a bitch. You've got to go out and kick ass."
– Maya Angelou (Poet, Singer and civil rights activist)
Quote # 6: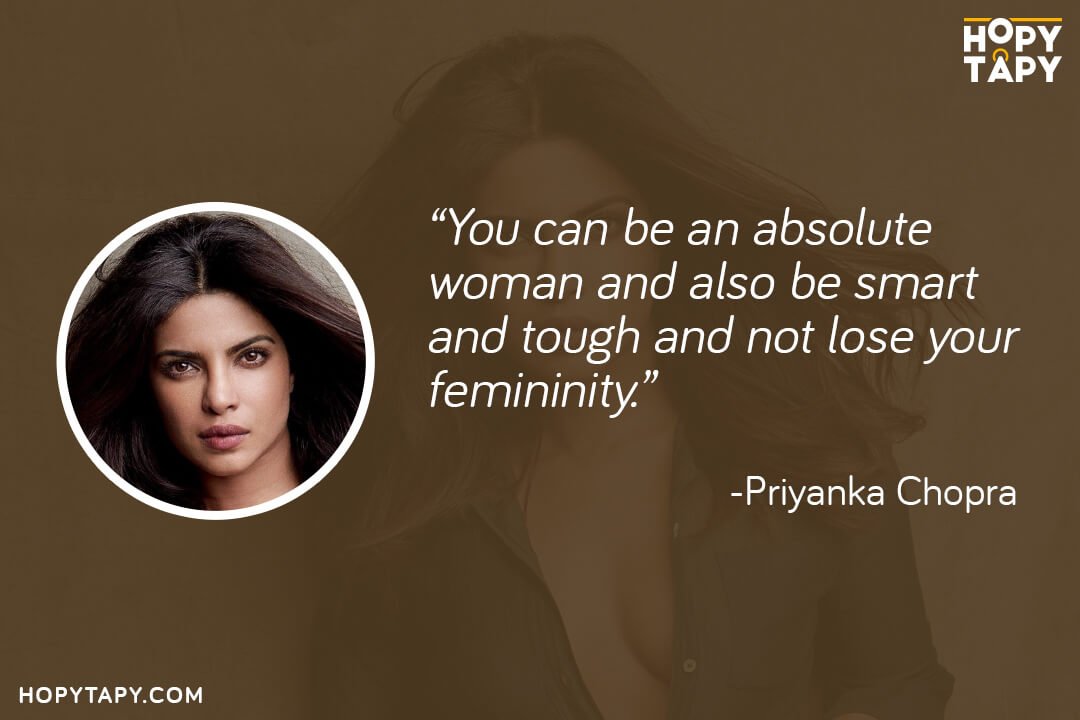 "You can be an absolute woman and also be smart and tough and not lose your femininity. "
– Priyanka Chopra (Bollywood and Hollywood Actress)
Quote # 7:
"There is no limit to what we, as women, can accomplish."
– Michelle Obama (Lawyer, and writer, who was the first lady of the United States from 2009 to 2017)
Quote # 8: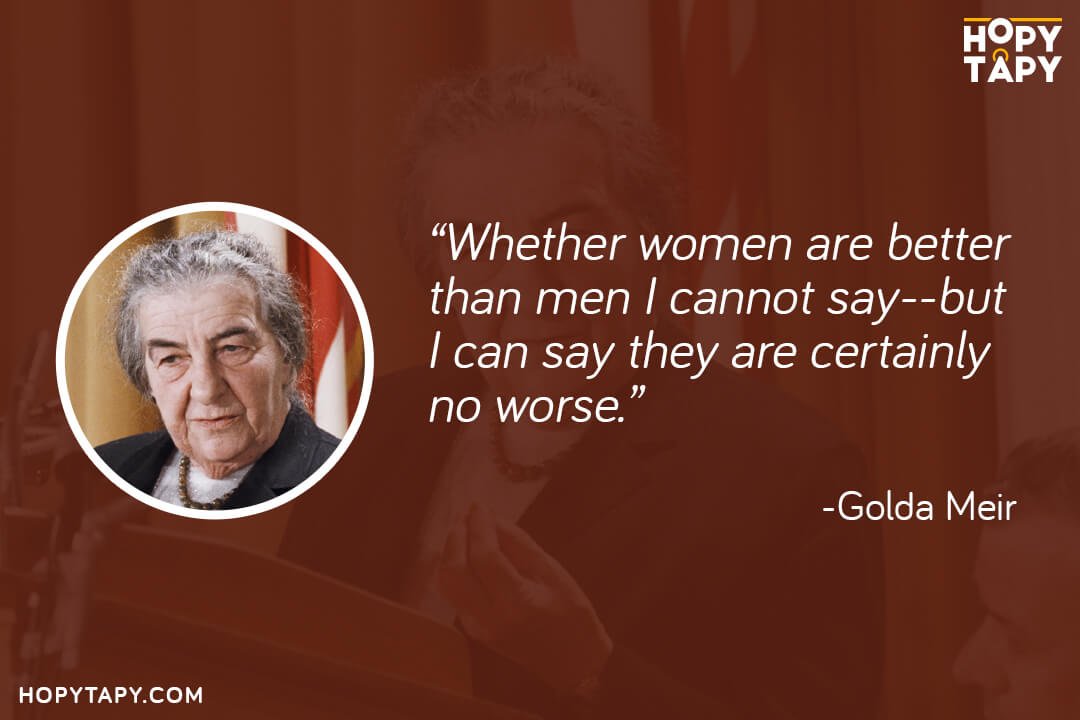 "Whether women are better than men I cannot say–but I can say they are certainly no worse."
– Golda Meir (Fourth Prime Minister of Israel)
Quote # 9: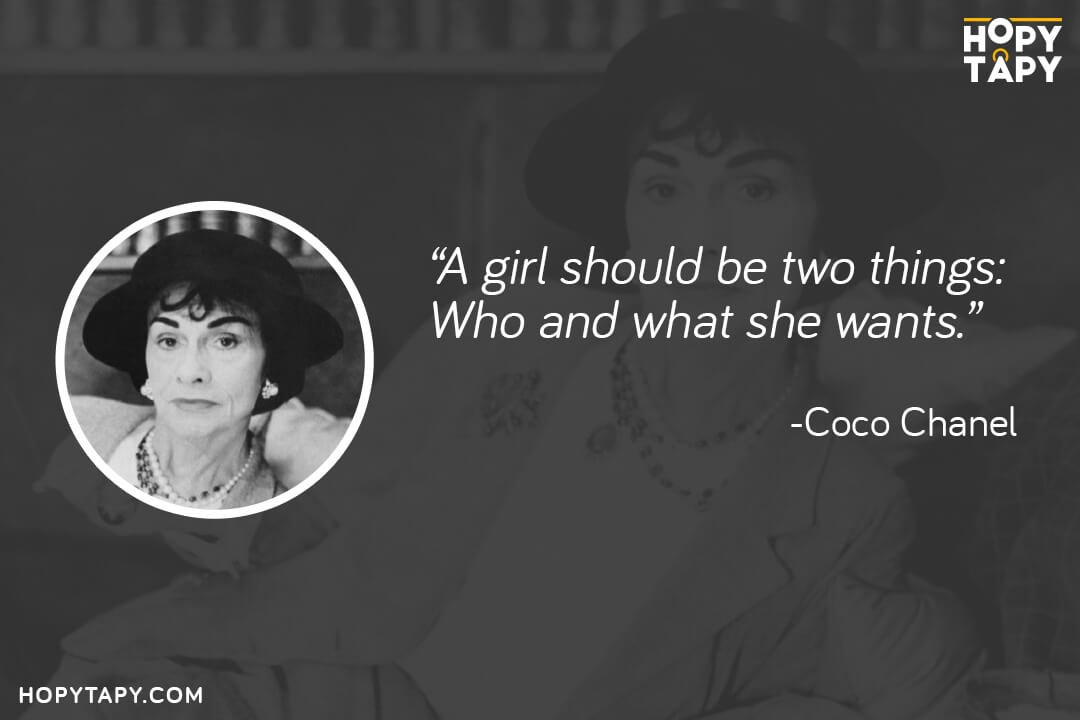 "A girl should be two things: Who and what she wants."
– Coco Chanel (French fashion designer and businesswoman. The founder of the Chanel brand)
Quote # 10: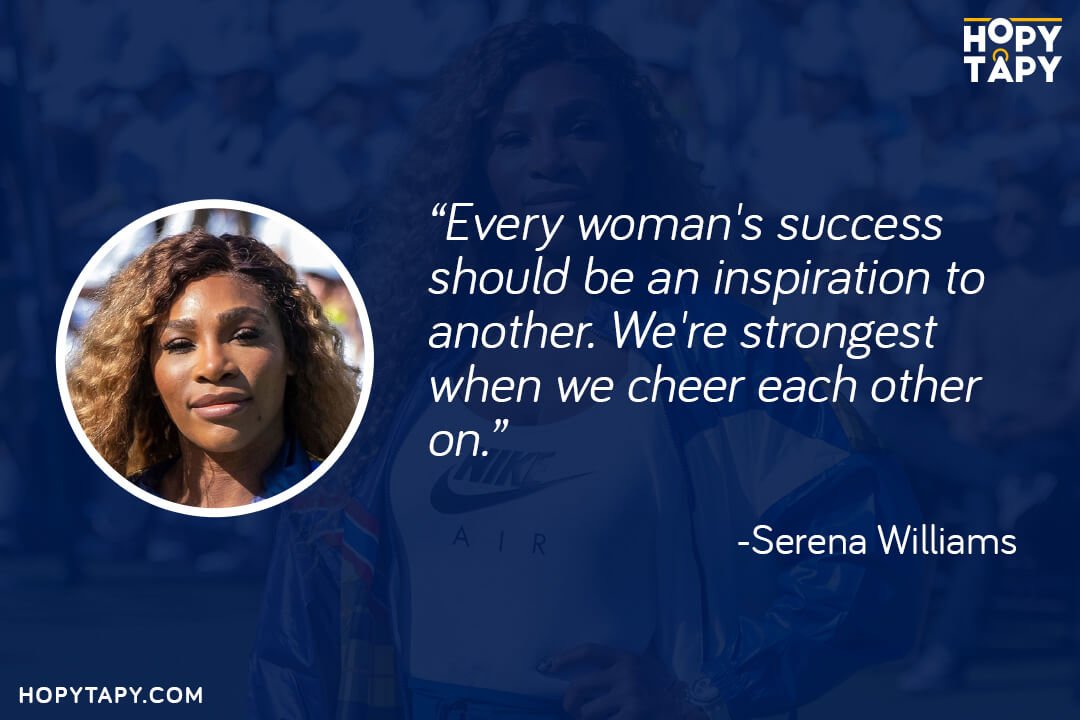 "Every woman's success should be an inspiration to another. We're strongest when we cheer each other on."
– Serena Williams (Former World No.1 Women's Singles Tennis Player)
We hope you found these quoted inspiring.
Thank You
Team HopyTapy