After the demise of Sushant Singh Rajput, many Bollywood secrets have emerged. According to some reports, it is being said that Sushant was removed from multiple films due to Nepotism.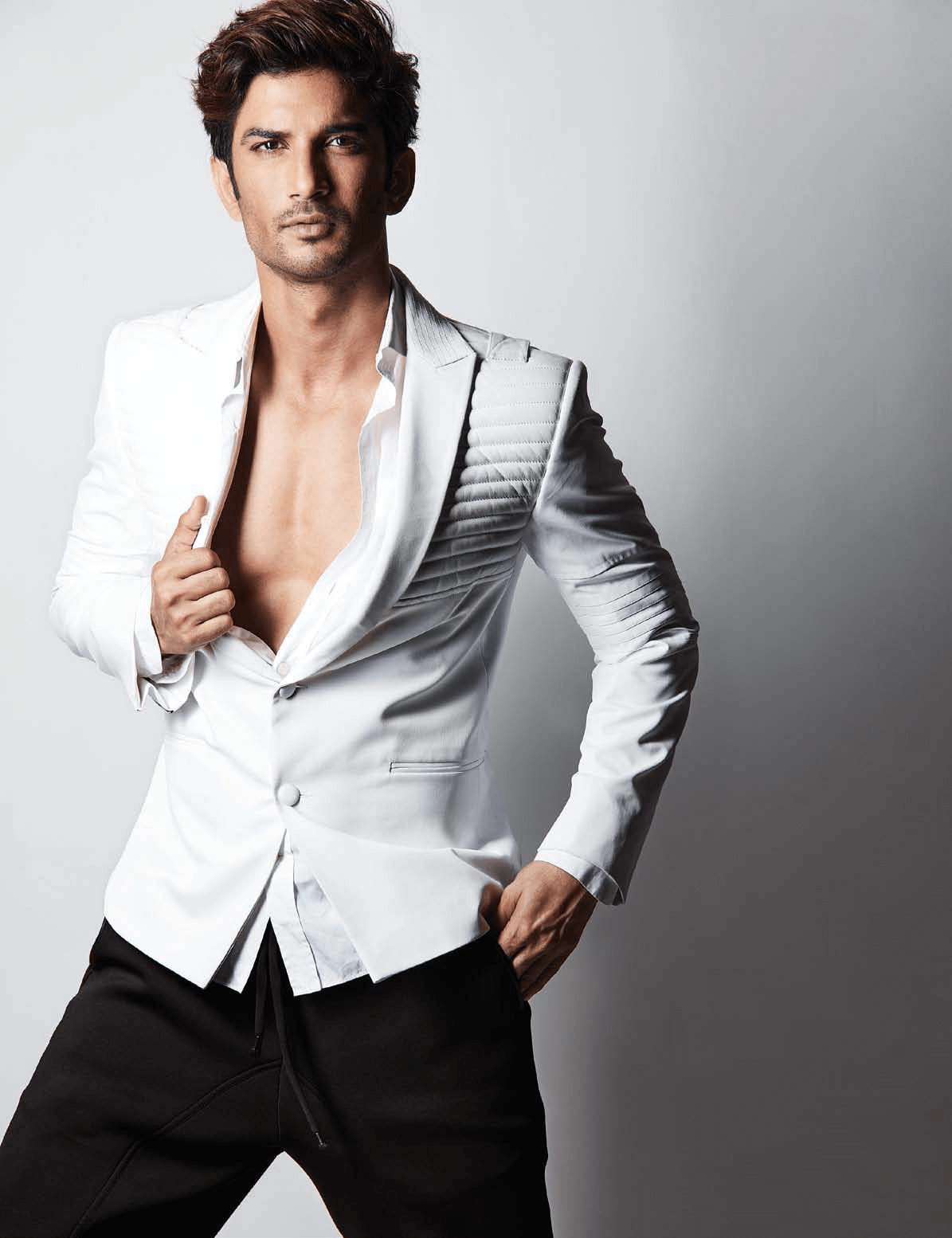 One of those films was allegedly 'Half Girlfriend'. Mohit Suri was directing this film. Initially Sushant Singh Rajput was cast for the film but was later replaced by Arjun Kapoor.
Infact, Chetan Bhagat himself broke the news of casting Sushant Singh Rajput through a post on Twitter on November 7, 2015. The story of the film 'Half Girlfriend' was based on Chetan Bhagat's book.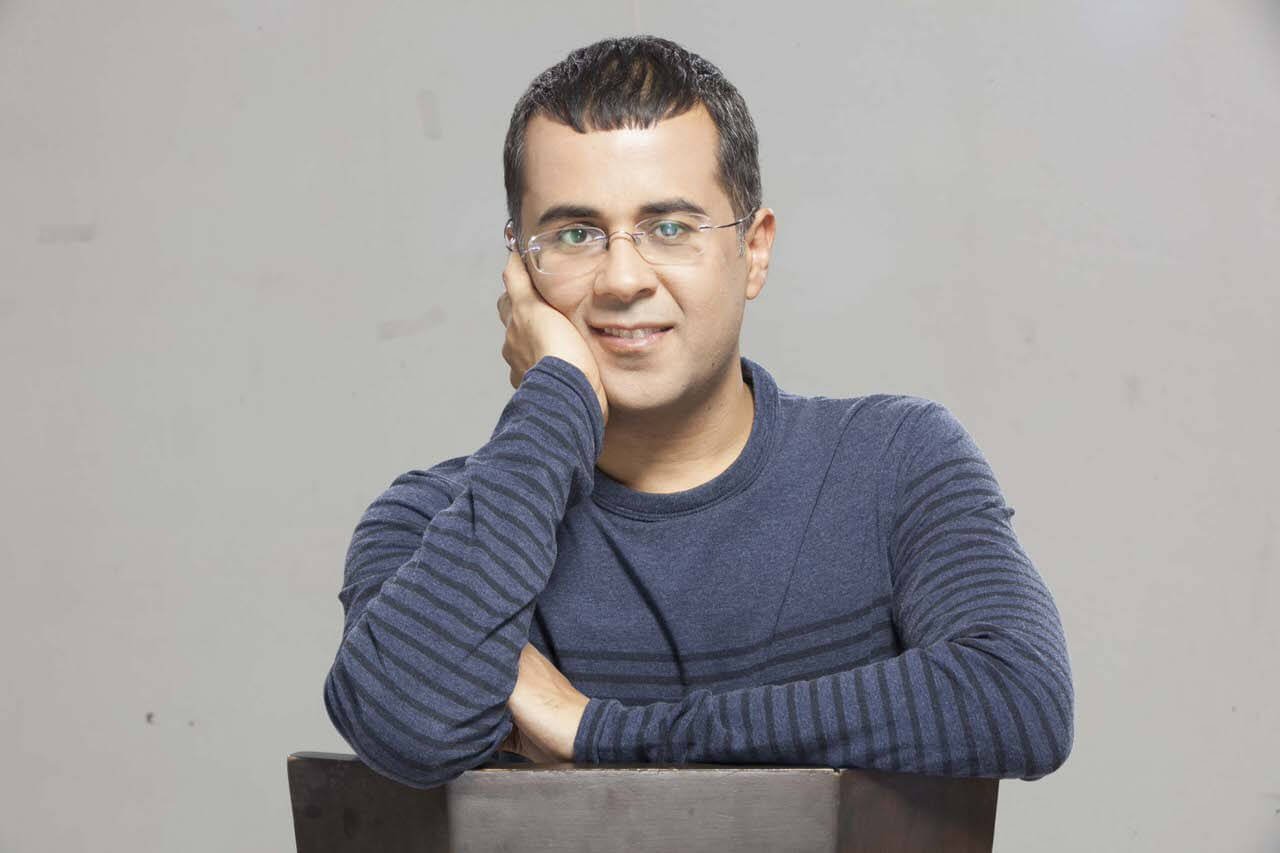 That five-year-old tweet from writer Chetan Bhagat suddenly went viral on Twitter, in which he had announced Sushant Singh Rajput as the lead actor of the film based on his book 'Half Girlfriend'.
On eve of Bihar election results, happy to share Patna boy Sushant Singh Rajput will play lead role of Madhav Jha in Half Girlfriend movie!

— Chetan Bhagat (@chetan_bhagat) November 7, 2015
Netizens shared that old tweet of Chetan Bhagat and started blaming Arjun Kapoor for removing Sushant from the film with the help of 'Nepotism'. They felt that Sushant was a victim of 'Nepotism' and 'Power Play'. They expressed their displeasure on this and started lashing out at Arjun Kapoor.
And now he's no more, just because of Nepotism, Hard work pays off but not in his case, we miss u each day more and more Sushant 💔 Please come back Brother ❤

— Ritik kashwani (@RKashwani) June 24, 2020
Then why @itsSSR got replaced by @arjunk26 ? It's time we should know this!!#SushantSinghRajput #ArjunKapoor

— Anish Agarwal (अनीश अग्रवाल) (@MarwariDimaag) June 24, 2020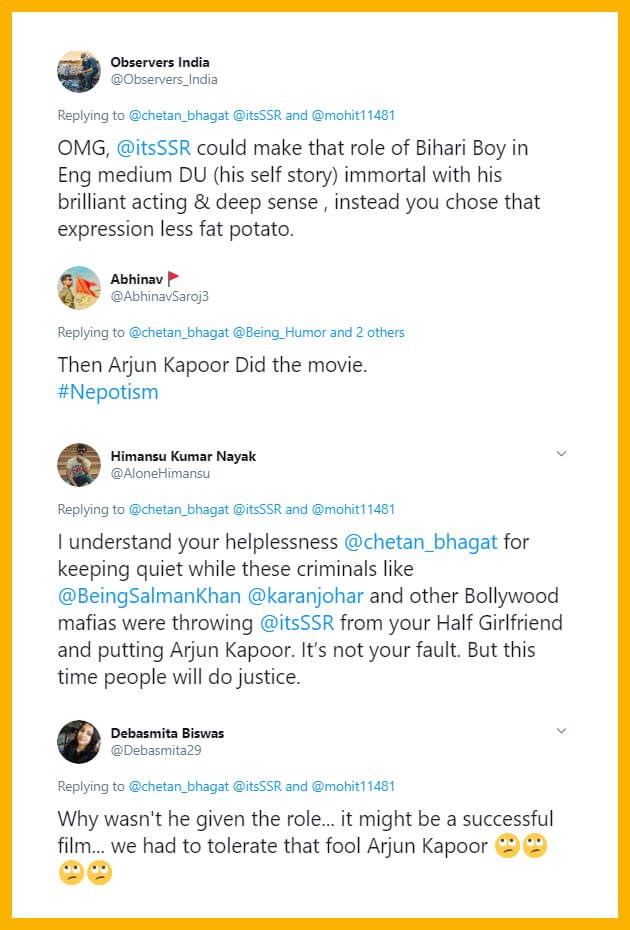 But to make things clear, Sushant had said yes to Dinesh Vijan, the director of the film 'Raabta'. Much before he was offered 'Half Girlfriend' and both the directors wanted to shoot the film at the same time. Thus, Sushant Singh said no to the film 'Half Girlfriend' and it was then offered to Arjun Kapoor.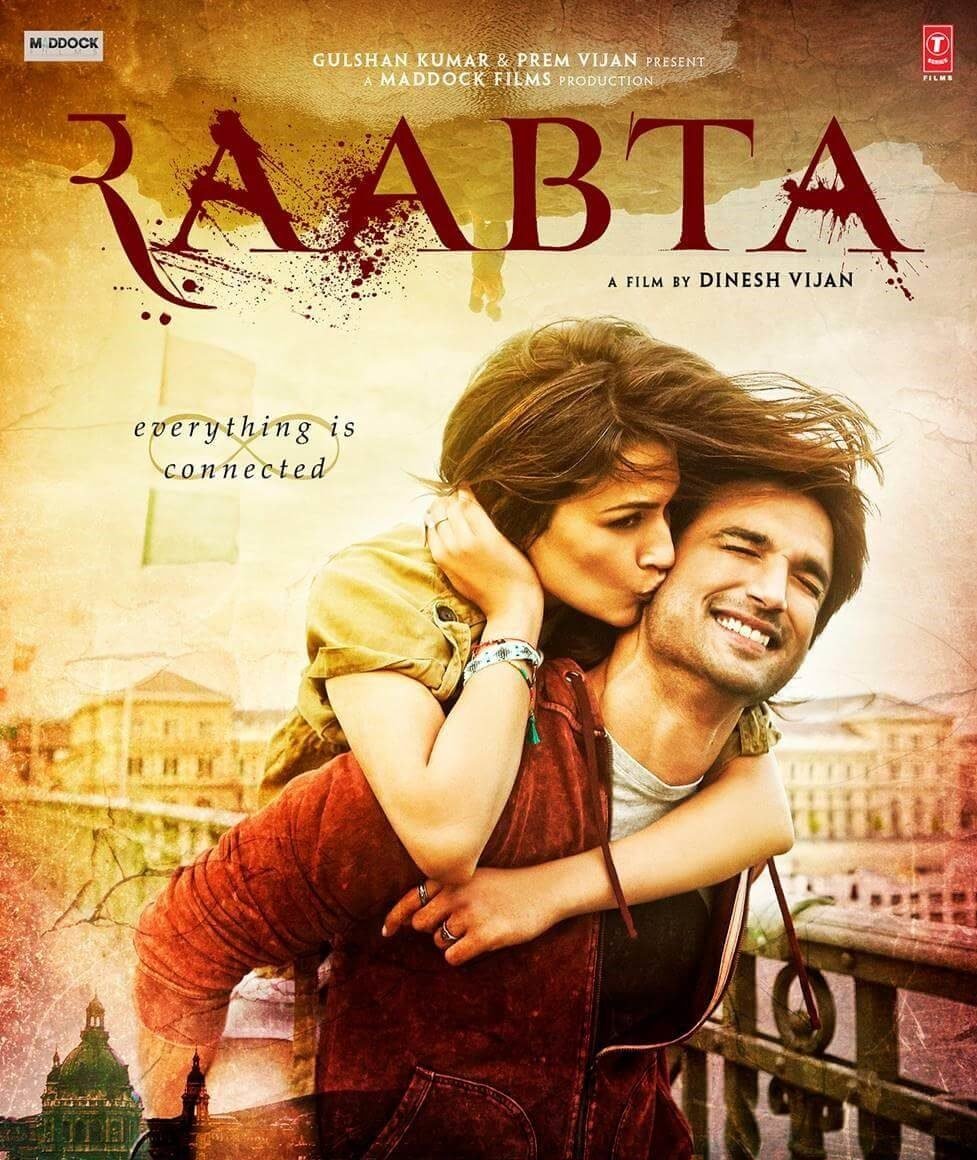 In an interview in 2016, Sushant clarified why he opted out of the movie. He mentioned, "I said yes to Dinesh Vijan long before 'Half Girlfriend' was even offered to me. And because of a big confusion (again, because of someone else), we were told that we could shoot both films simultaneously. But it wasn't the case because both directors wanted a particular month. So since I had said yes to Dinesh first, I had to opt-out of Mohit's film."
Sushant was also supposed to star in Abhishek Kapoor's 'Fitoor', however, Aditya Roy Kapur did that film instead. When asked if he had any remorse of not doing the film, he said, "No. I don't have any regrets. This is something I will follow for the rest of my life, the rest of my days that I am working in this industry. If I like the script and give you my word, I won't ditch you just because I find some other film more exciting and bigger than the film I said yes to."
The film 'Half Girlfriend' was released in the year 2017 with Arjun Kapoor and Shraddha Kapoor in the lead roles. The songs of the film were quite a hit.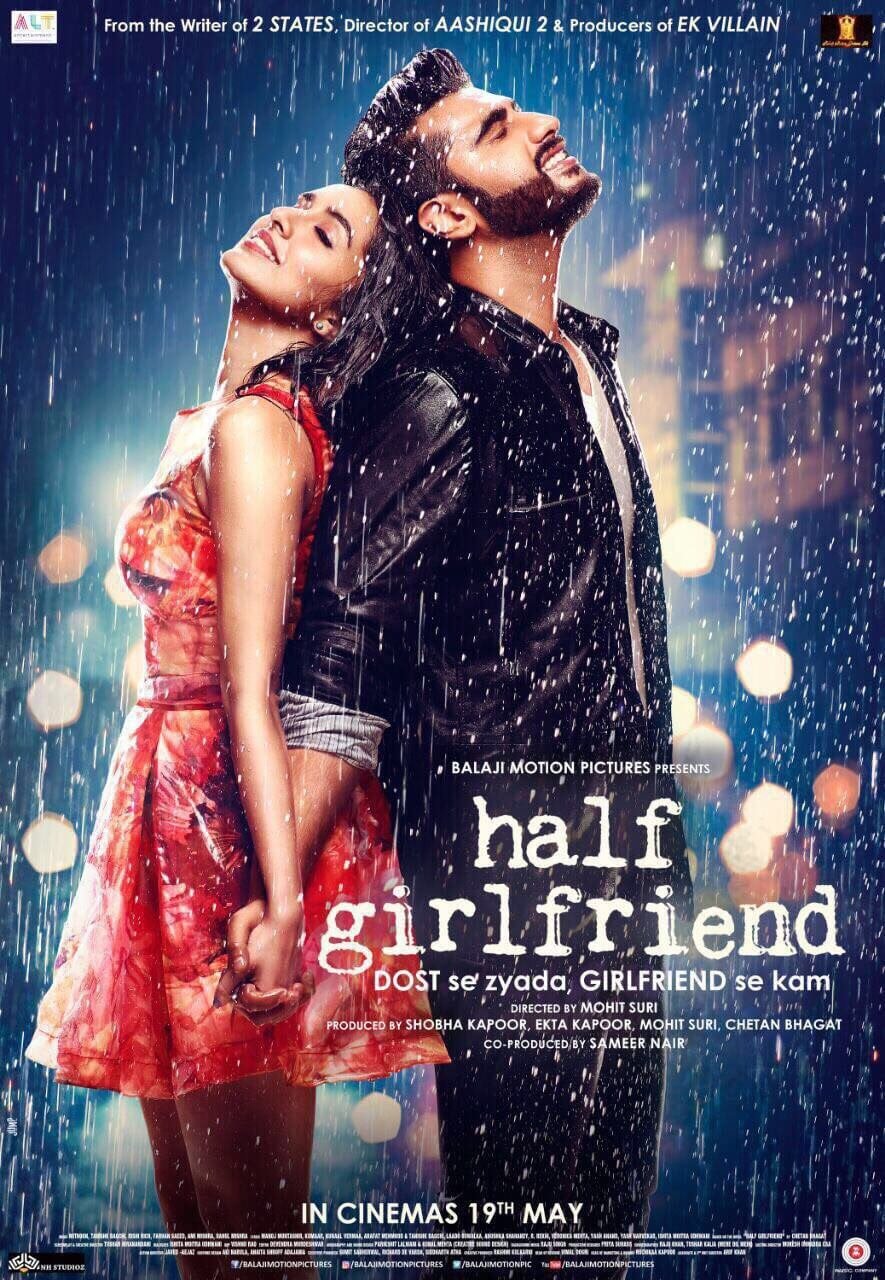 Arjun Kapoor's character in the film was that of a Bihari and after the release many people felt that Arjun could not catch the Bihari accent properly. The film did pretty decent at the box office with a business of 97.73 crores INR.
Thank you,
Team HopyTapy