Bollywood actress Sara Ali Khan has achieved huge success in a very short time. So far, she has only done three films i.e., 'Kedarnath', 'Simmba' and 'Love Aaj Kal'. But still she is now counted in Bollywood's 'A List' actresses. Currently her brand value is very high.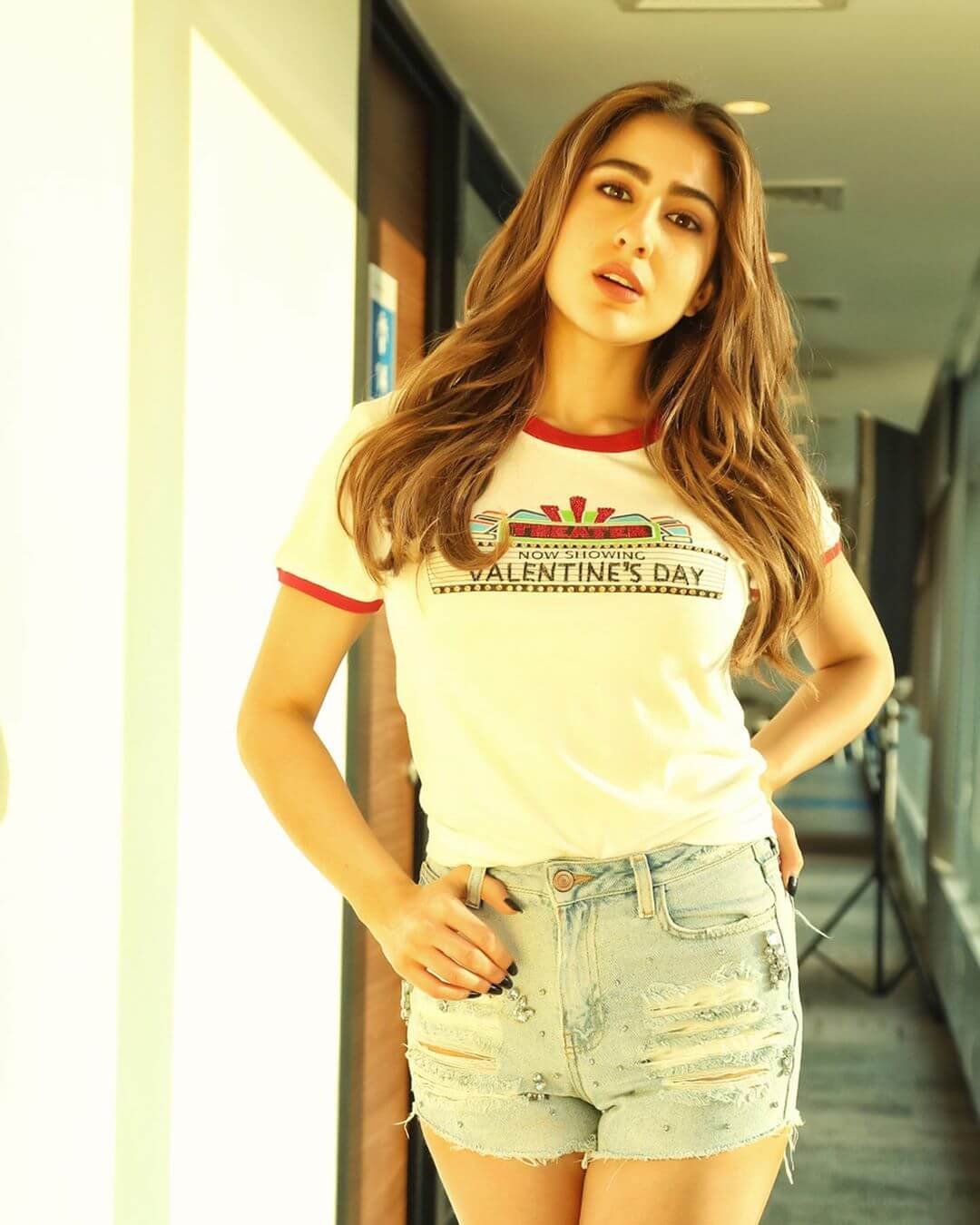 Sara has a huge fan following on social media too. Despite achieving so much success at such a young age, she has absolutely no ego or arrogance. It is told about her that she is a down to earth person. This is reflected in her lifestyle and clothing too.
Sara also wears inexpensive clothes
Sara may have many dresses worth lakhs of rupees, but she also likes to wear inexpensive clothes. She also does such shopping for herself which a college going girl can buy with her pocket money. Actually today we are going to talk about a crop top of Sara. Hearing the price of this crop top  you will think "She wears such cheap clothes despite being a daughter of the family of Nawabs?"
This crop top caught everyone's attention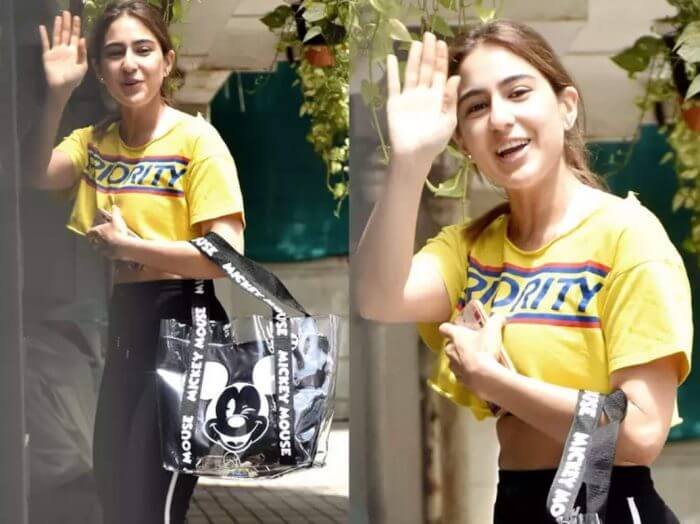 Before the lockdown, Sara was spotted outside the gym daily, dressed in cool and funky clothes. Once she wore a yellow crop top and black workout leggings, which caught everyone's attention. Actually, this was Sara's USPS priority boxy crop top. There was a blue and red print on it. The word 'Priority' was written on it. Talking about the neckline of the crop, it was round in shape. Her outfit was absolutely perfect for a workout.
The price of this Sara Ali Khan's Yellow crop top is very low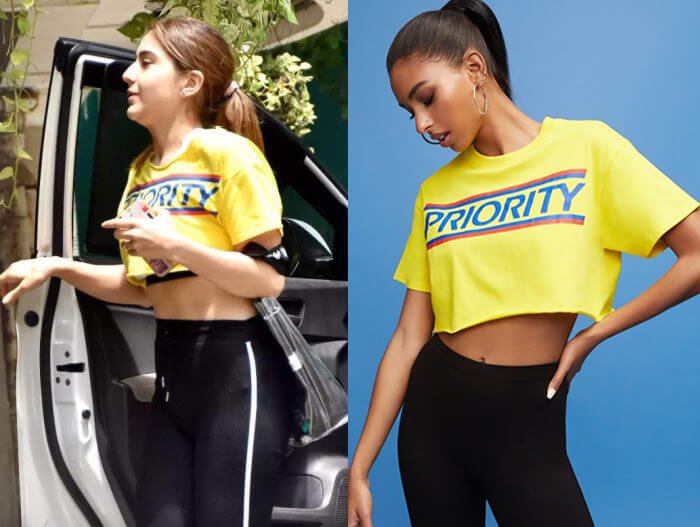 Let us now tell you the price of this crop top of Sara. This top of Sara is very inexpensive considering her status and bank balance. Actually, the price of this top is just 17.9 US dollars. If you convert it to Indian currency, then this price is about Rs 1,337. It means that even common middle class people can buy it with their own money.
Actually, this down to earth nature of Sara is the biggest reason that people like them very much.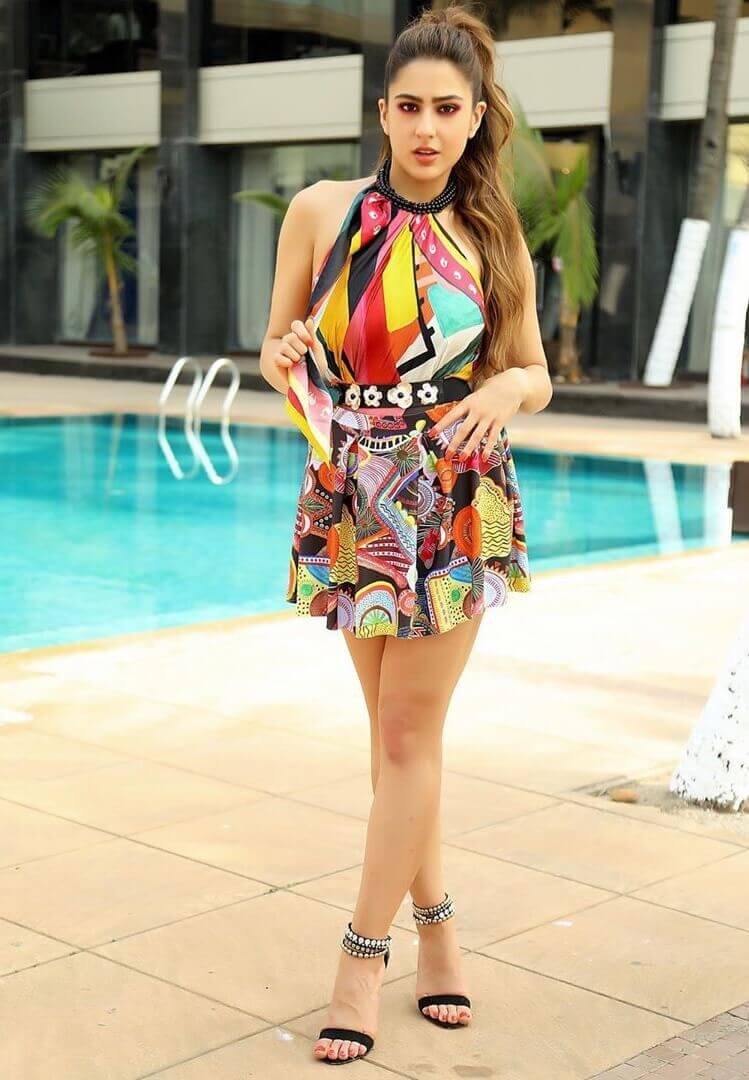 If you see Sara in any interview or in a public place, you will find that she talks very softly and politely with everyone . Usually this quality is rarely seen in Star Kids. Like all star kids, Sara has received the best of the things since childhood, but she understands the true value of money. She likes to stay grounded.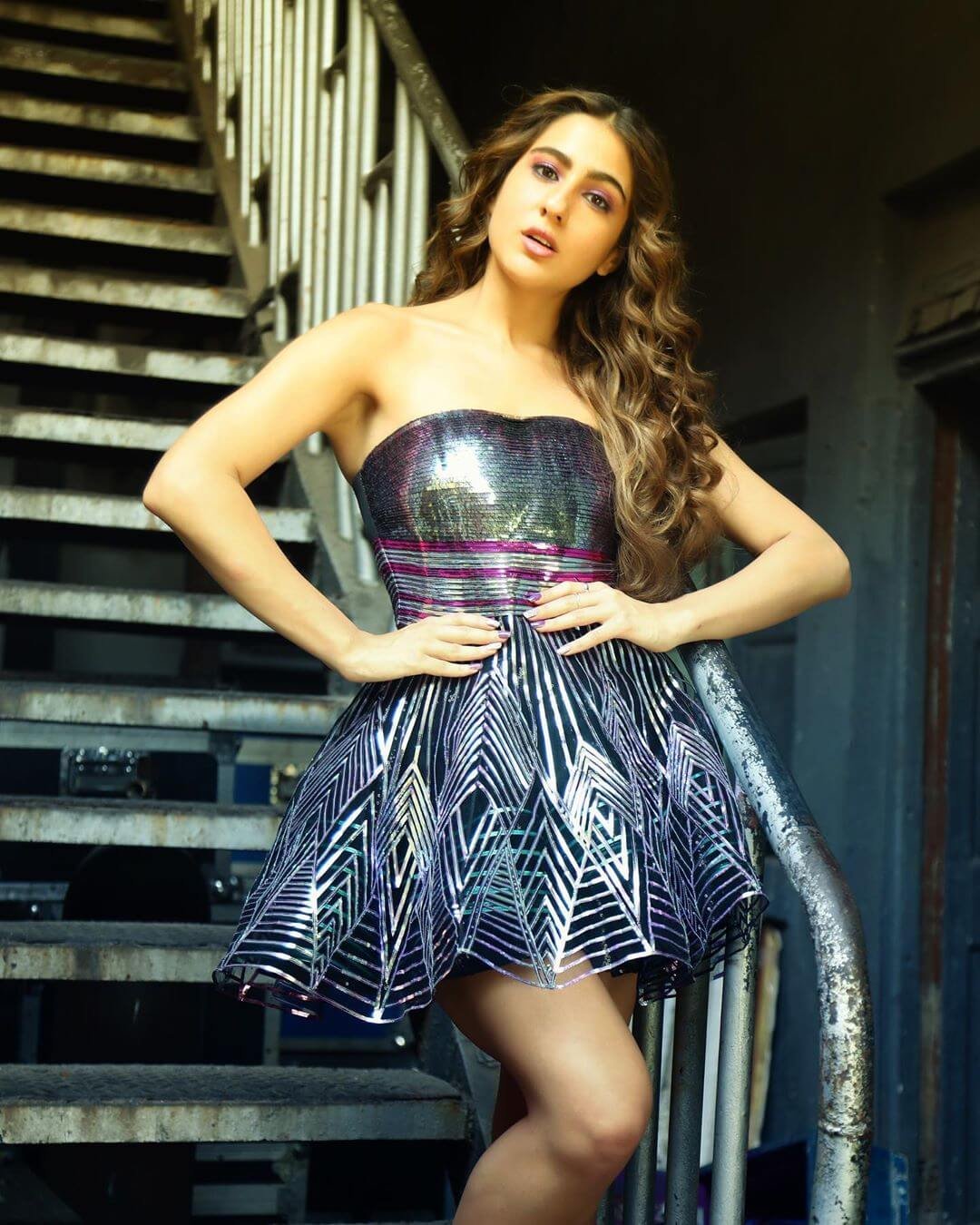 Talking about work, Sara was last seen in the film 'Love Aaj Kal' alongside Kartik Aryan and in the remake of the film 'Coolie No. 1' with actor Varun Dhawan.
Love Aaj Kal
Coolie No. 1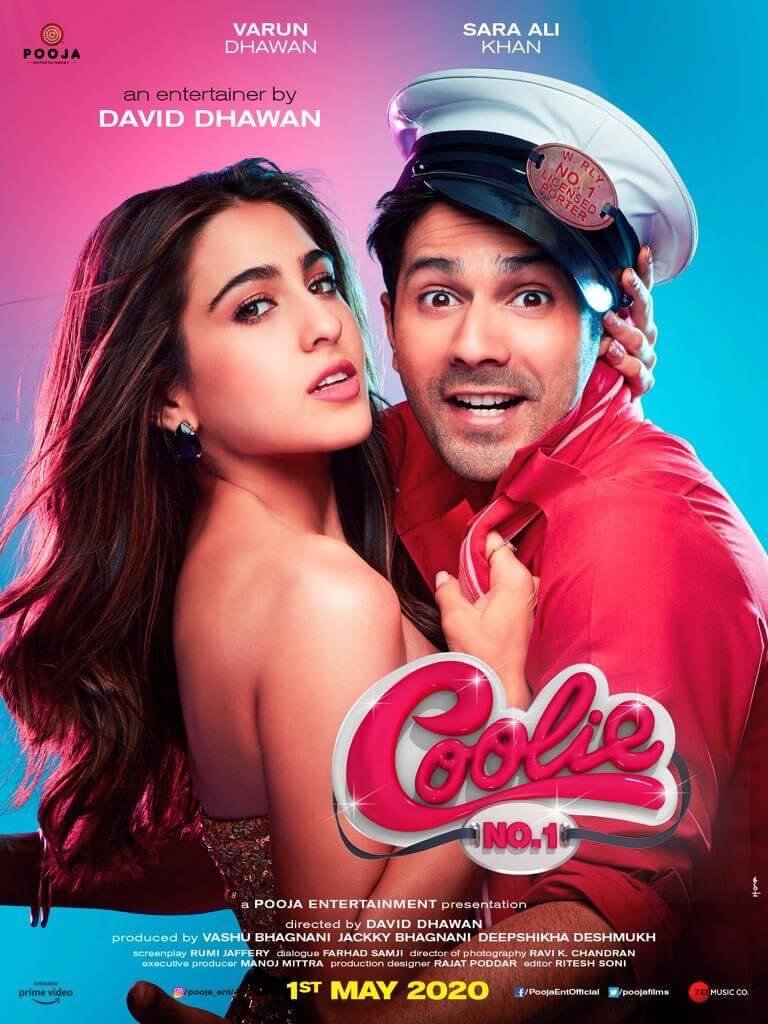 Apart from this, she will also appear in the film 'Atrangi Re' with Akshay Kumar and Dhanush.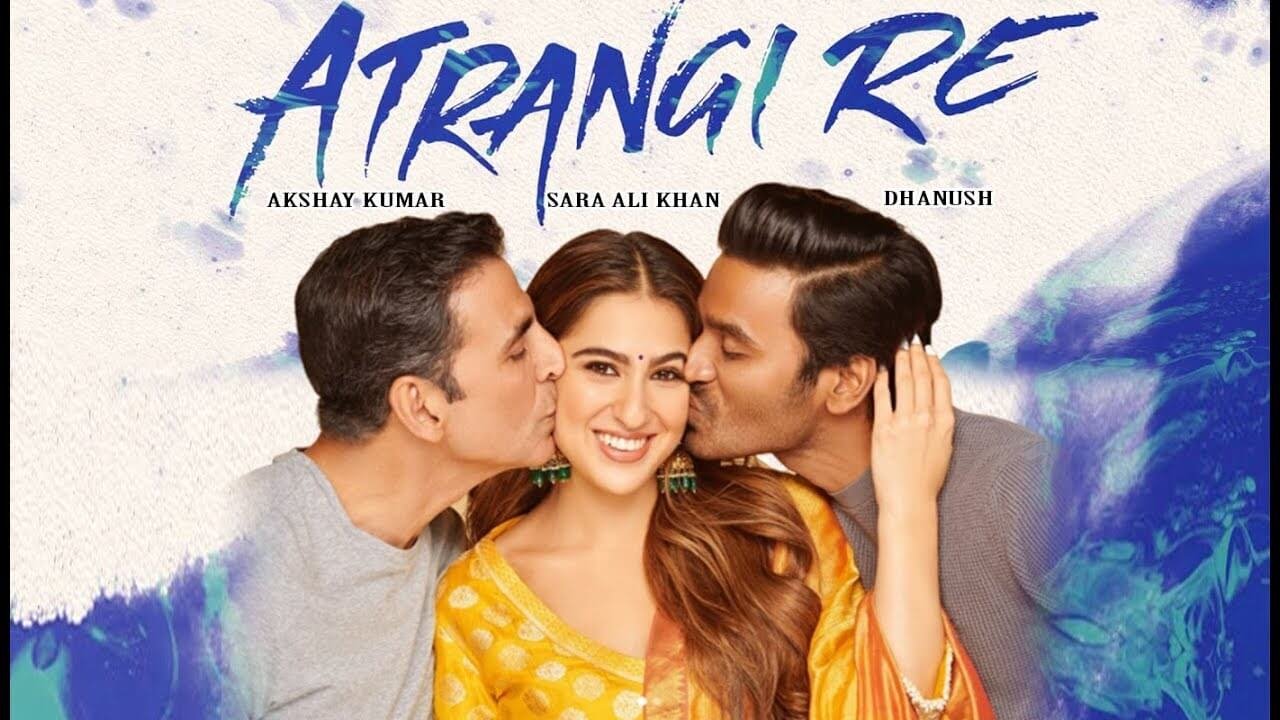 By the way, how did you like this crop top of Sara?
Thank you,
Team HopyTapy