Neha Dhupia is known for not keeping quiet when being trolled. These days she is being brutally trolled for her remarks on 'MTV Roadies', in which she is one of the judge.
Why Neha Dhupia is Being Trolled:
It so happened that, a contestant who came for an audition on MTV Roadies was asked to answer whether he has hit anyone or not. To this, the contestant replied that yes, he once slapped her ex girlfriend as he found out that she was going around with five guys at a time.
On hearing this Neha Dhupia lashed out on the guy and said that to have 5 boyfriends is that girl's choice and it does not give him the right to slap that girl. This remark by Neha Dhupia did not go well with a section of social media users as they thought that it carried an element of gender biasness. Thus lot of memes were made mocking Neha for this statement. Some users even called her fake feminist.
Ram Ram ji 🙏 Pls don't expect #NehaDhupia to unbiased advice on cheating 🤣 She will play the #Victim card as she is a #fakefeminism product herself😂 Afterall her husband is a product of HER cheating as he was in relationship with another woman 🤣 pic.twitter.com/SV6jNgTBzq

— PAYAL ROHATGI & Team- Bhagwan Ram Bhakts (@Payal_Rohatgi) March 12, 2020
Angad Bedi Supports Neha Dhupia:
Now, Neha Dhupia's husband Angad Bedi has come out in her support against the trolls. He posted a collage of pictures on instagram and captioned it as 'Here are my 5 girlfriends'. Sarcastically, all 5 pictures in the collage were of Neha Dhupia and Angad Bedi.
Angad tagged Neha in the post and added a hashtag 'itsmychoice' and challenged the trolls to do whatever they can.
Neha's Clarification on the Issue:
As the trolls went out of control, Neha clarified her stance by writing a long post on social media. She wrote that her objective was solely to raise voice against violence. She added that individual choices, howsoever incorrect cannot make a base to unleash violence. She also expressed her disappointment about how other members of her family, who are not connected to the issue are also being subjected to hate.
View this post on Instagram
As most of you must be aware, Neha Dhupia married actor cum model Angad Bedi in May 2018 and in November 2018 she gave birth to a baby girl.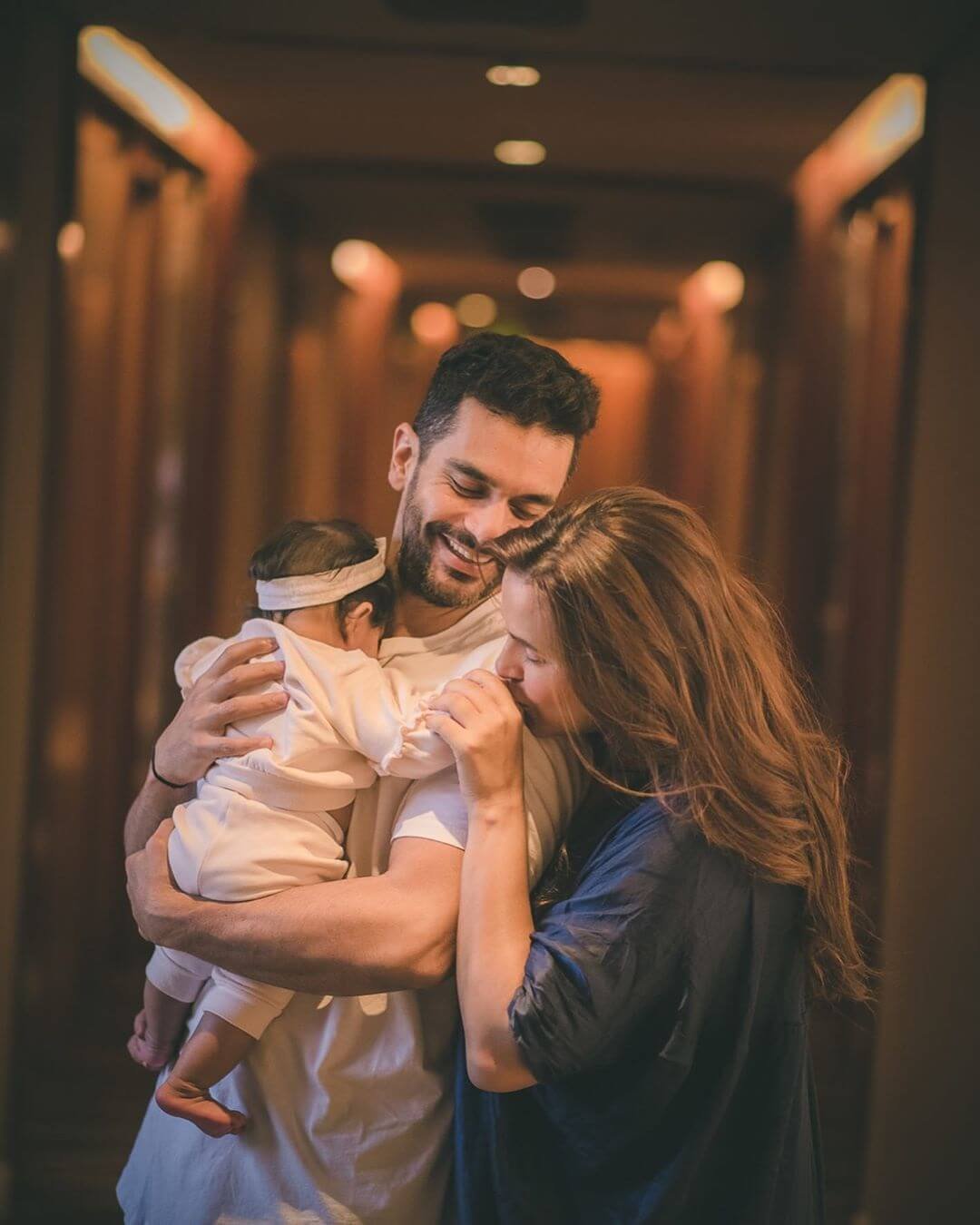 Please share your thoughts on this issue in the comment box.
Thank You
Team HopyTapy