Bollywood superstar Amitabh Bachchan is an evergreen actor. Amitabh's contribution to the Hindi film industry is invaluable. Even at the age of 77, Big B is very busy.
T 3452 – .. work starts early .. like 6 am .. rehearsing, blocking and then shooting it .. with one of my favourites ❤️👍..
I need 4 of those🪑s to keep up with his enormous talent .. !! pic.twitter.com/7m3Noaa7pT

— Amitabh Bachchan (@SrBachchan) February 25, 2020
He still plays many important roles in contemporary Hindi films. One of the interesting facts about Amitabh is that he adapts himself very comfortably to the changing times.
T 3139 –
पिछले कुछ वर्षों की धूप में ;
समय के स्वरूप में
अनूप होने की कोशिश में ,
बने रहे बस रूप में
~ab pic.twitter.com/5n7NxNaTFx

— Amitabh Bachchan (@SrBachchan) April 11, 2019
He is always up-to-date on new things, trends and technologies.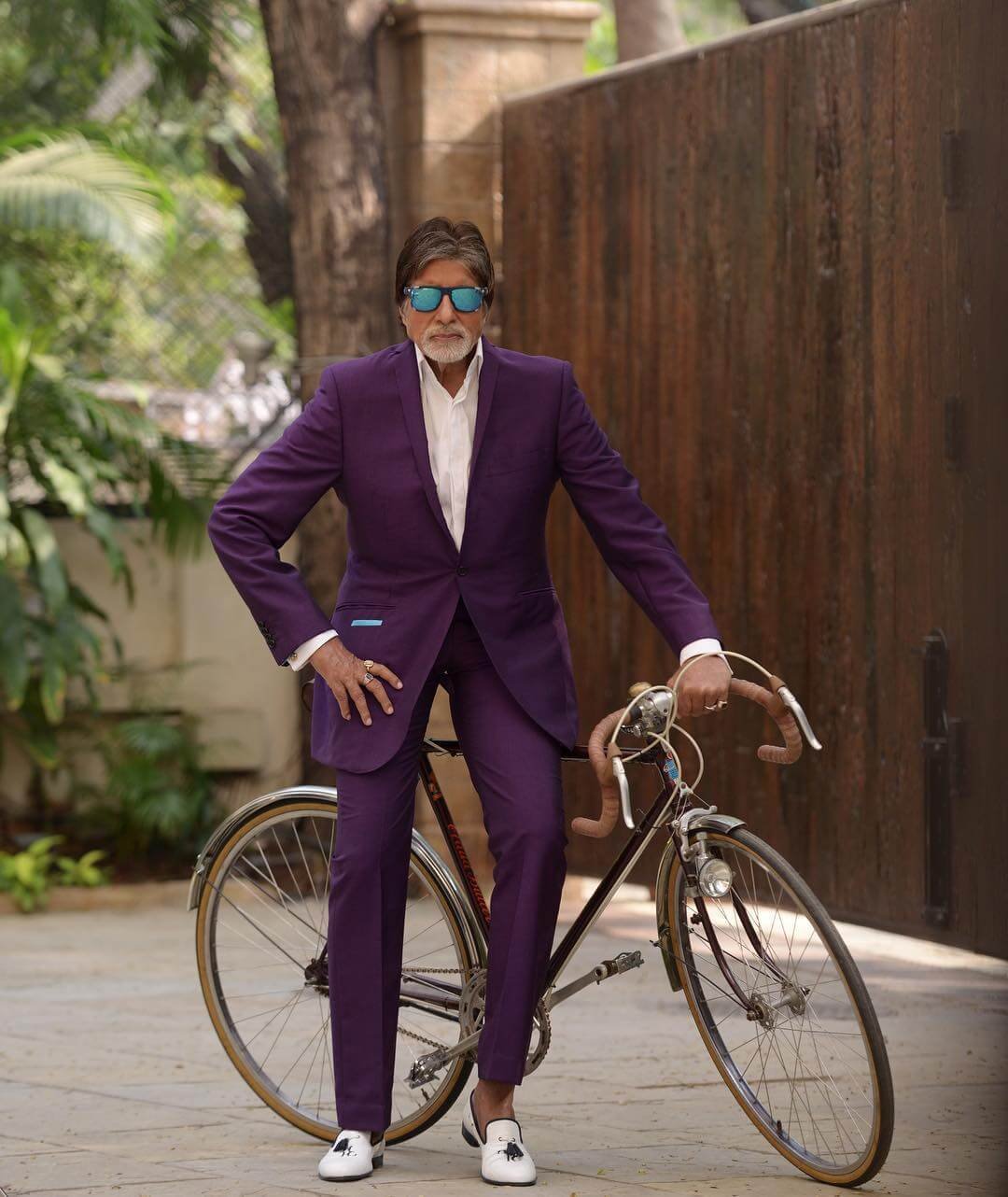 Just like the young Bollywood stars, Amitabh is very active on various social media platforms including Twitter, Facebook and Instagram.
In addition to this, he is passionate about writing blogs. Recently, his blog completed 12 years. Big B shared this information with fans on social media. When he shared this information, one fan asked a very interesting question to which Amitabh gave a very funny answer.
T 3504 – 12 YEARS of my Blog today .. began first DAY on 17th April 2008 .. today 4424 DAYs , thats four thousand four hundred and twenty four days of writing my Blog .. EVERYDAY , without missing out a single day .. !
Thank you my Ef .. love and because of you ..❤️🙏 pic.twitter.com/S7IHHLb9tr

— Amitabh Bachchan (@SrBachchan) April 17, 2020
It so happened that Amitabh Tweeted that his blog has completed 12 years as he started writing it on 17th April 2008. During these 12 years he daily wrote a blog post and did not miss it even for one day. He referred to his fans as 'extended family' and thanked them for their support.
To this post, one of his fans commented that 'Would You Like to be the Prime Minister of the Country', to which Amitabh Replied that 'arre yaar subah subah shubh shubh bolo'.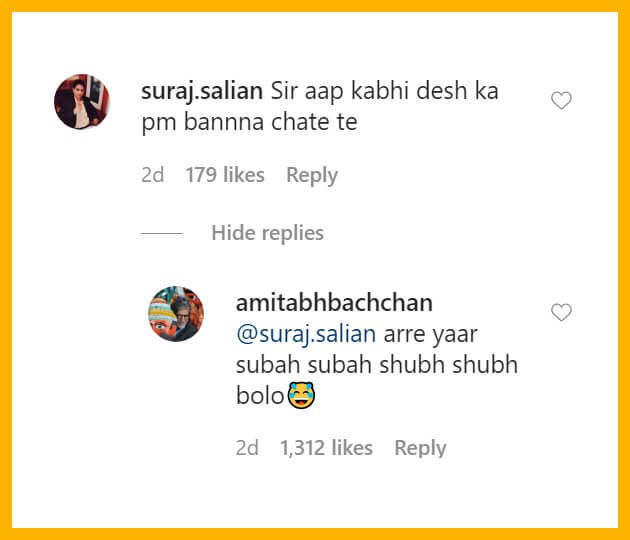 Amitabh also added a lughter emoji to his reply. Amitabh's reply was liked by many of his fans. People in the industry and Amitabh's fans are very well aware about his wittiness and sense of humour.
On the work front, Amitabh will be next seen in movies titles 'Brahmastra' and 'Gulabo Sitabo'.
. @SrBachchan looks unrecognisable in his brand-new avatar in Gulabo Sitabo that's slated for an April'20 release! pic.twitter.com/Ifnv77t6OD

— IIFA (@IIFA) June 21, 2019
The shooting of these films has currently stalled due to ongoing coronavirus outbreak.
Thank You
Team HopyTapy