A mother-daughter relation is one of the most special relations in this world. While a mother lays down all sacrifices to bring happiness in her daughter's life, a daughter looks up to her mom as her Friend, Philosopher and Guide. There are many successful women in the world who largely attribute their success to, care and guidance given by their moms.
The Bollywood too has many such examples, where a daughter has followed her mom's footsteps in the industry and has won equal love from the audience. In this, article we will talk about 6 such Mother-Daughter jodis, who are popular, not just for their looks and talent but also for the special bond they share with each other.
1) Amrita Singh-Sara Ali Khan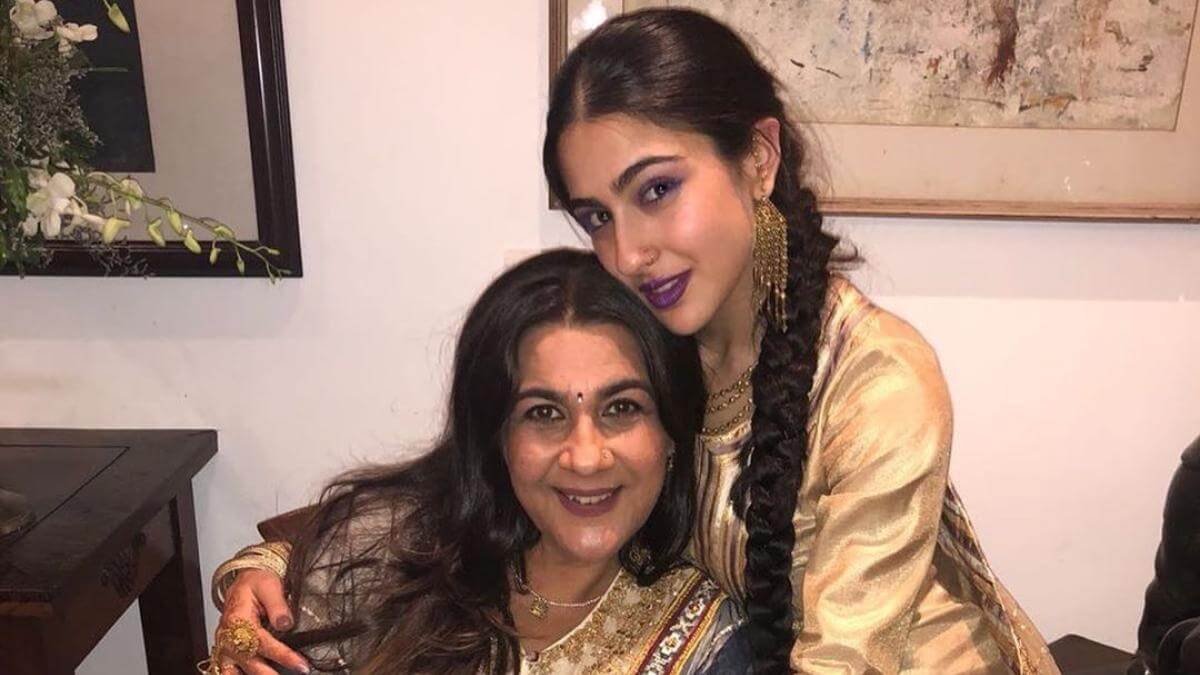 Yesteryear's Bollywood actress Amrita Singh still looks beautiful. She fully supports her daughter Sara Ali Khan in her career. The style quotient of this mother-daughter jodi is quite trendy, simple and classy.
2) Sharmila Tagore – Soha Ali Khan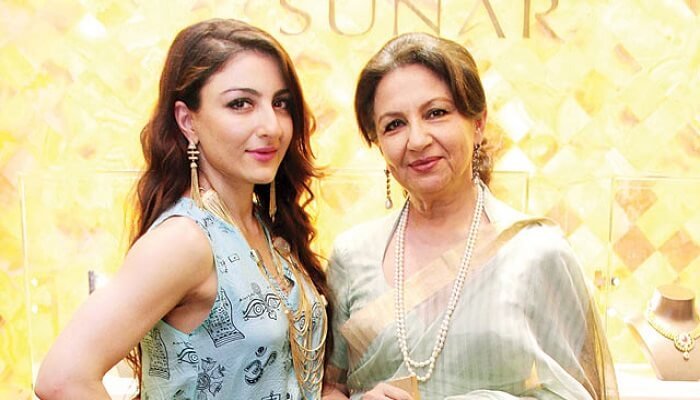 This Royal Mother-Daughter Jodi of Bollywood can be frequently spotted at Bollywood events and parties. They have even walked on the ramp together. People love to see them together. The bonding between the two is quite visible.
3) Dimple Kapadia – Twinkle Khanna
Dimple Kapadia was considered one of the most beautiful and bold heroines of her times. Her daughter, Twinkle Khanna too acted in many Bollywood films and was admired for her looks. She is now active on social media and even writes books. Whenever this mother-daughter jodi is spotted at any event together, they become the centre of attraction for photographers.
4) Tanuja – Kajol
Another adorable mother-daughter Jodi is of Tanuja and Kajol. Both have seen tremendous success in Bollywood and had huge fan following in their respective eras. Kajol, very often takes to social media and shares memories in terms of photos and videos of Tanuja, indicating a strong bond between them.
5) Babita – Kareena Kapoor & Karisma Kapoor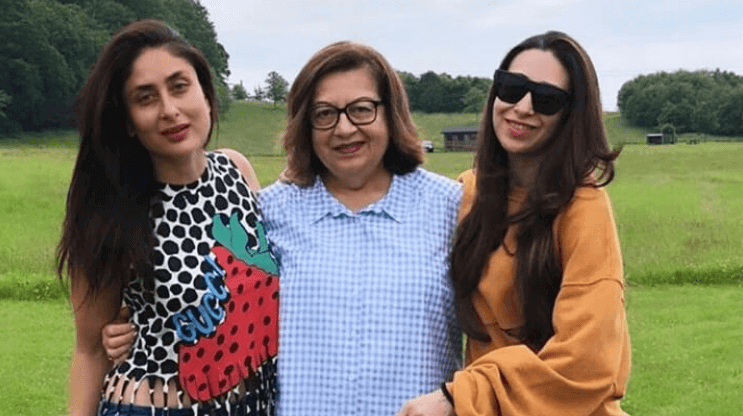 Babita who became an acclaimed actress of 1960s and 1970s, is a proud mother of two beautiful and talented daughters – Karisma Kapoor and Kareena Kapoor. Both the daughters have been extremely successful in Bollywood and have enhanced the fame of their family. Frequently, Babita –Karisma-Kareena are spotted together at B-Town parties or just chilling out at high end restaurants in Mumbai for family dinner.
6) Sridevi – Jhanvi Kapoor & Khushi Kapoor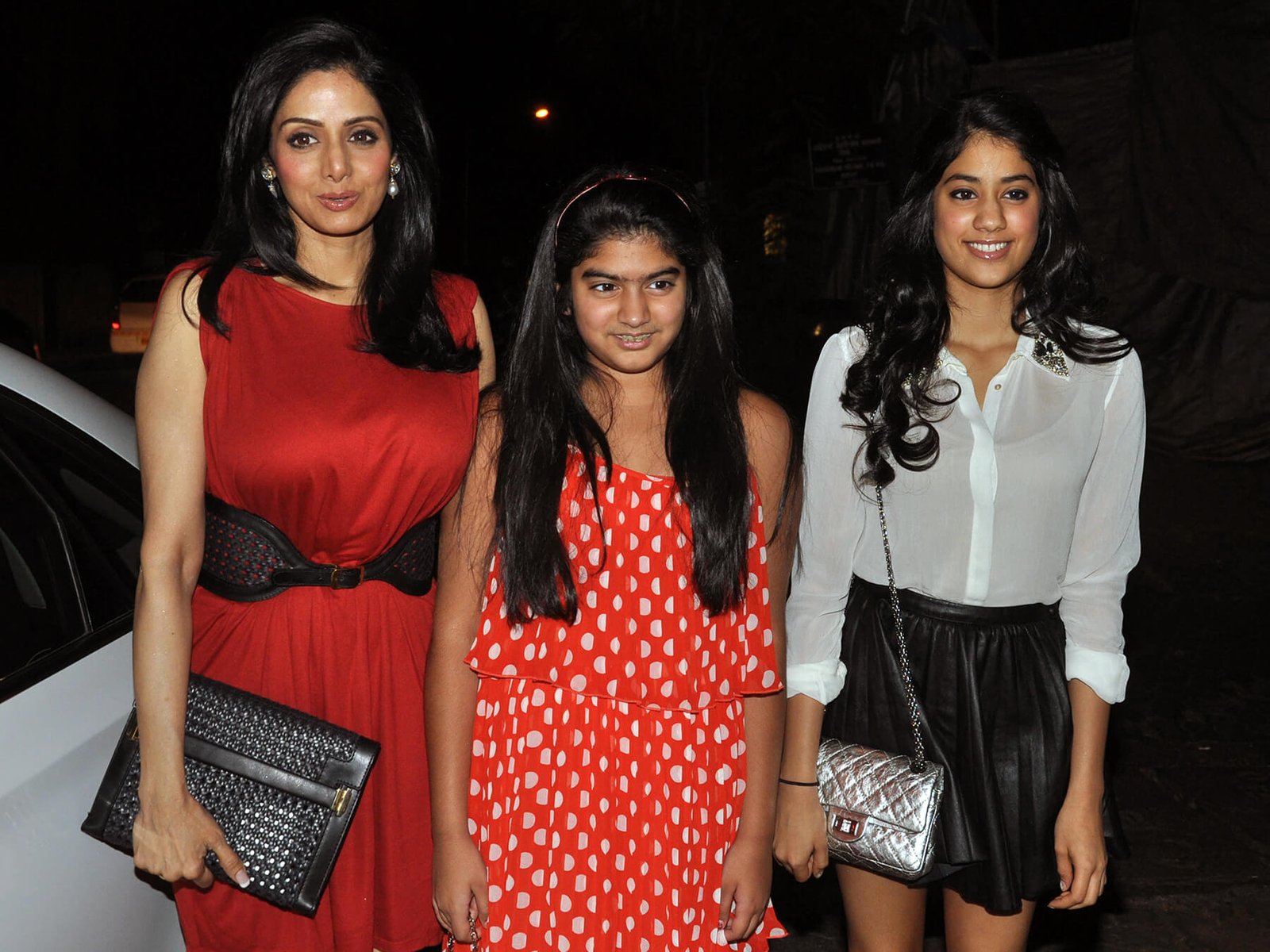 Although Sridevi is not among us now, she is still remembered, not just for her looks and acting skills but also the way her life revolved around her two daughters Jhanvi and Khushi Kapoor. Sridevi very well knew how to overcome the generation gap and be friends with her daughters. Jhanvi Kapoor, who is now considered as a rising star of Bollywood, has frequently share on social media, the special bond she shared with Sridevi.
We hope, you enjoyed reading this article.
Thank You
HopyTapy