All young girls and ladies these days want to look fit and beautiful like their favorite Bollywood actresses. It is said that to achieve something, a lot of hard work is required. This is true even for the Bollywood actresses who have an admirable perfect body, beautiful figure and sexy abs. Yes, lot of hard work in terms of sweating in the gym doing exercises and proper diet is required to have perfect body like a Bollywood actress. In this article we have written about those Bollywood actresses who used to be overweight at some point in their life, but today are an inspiration for all to become fit and healthy.
1) Sonakshi Sinha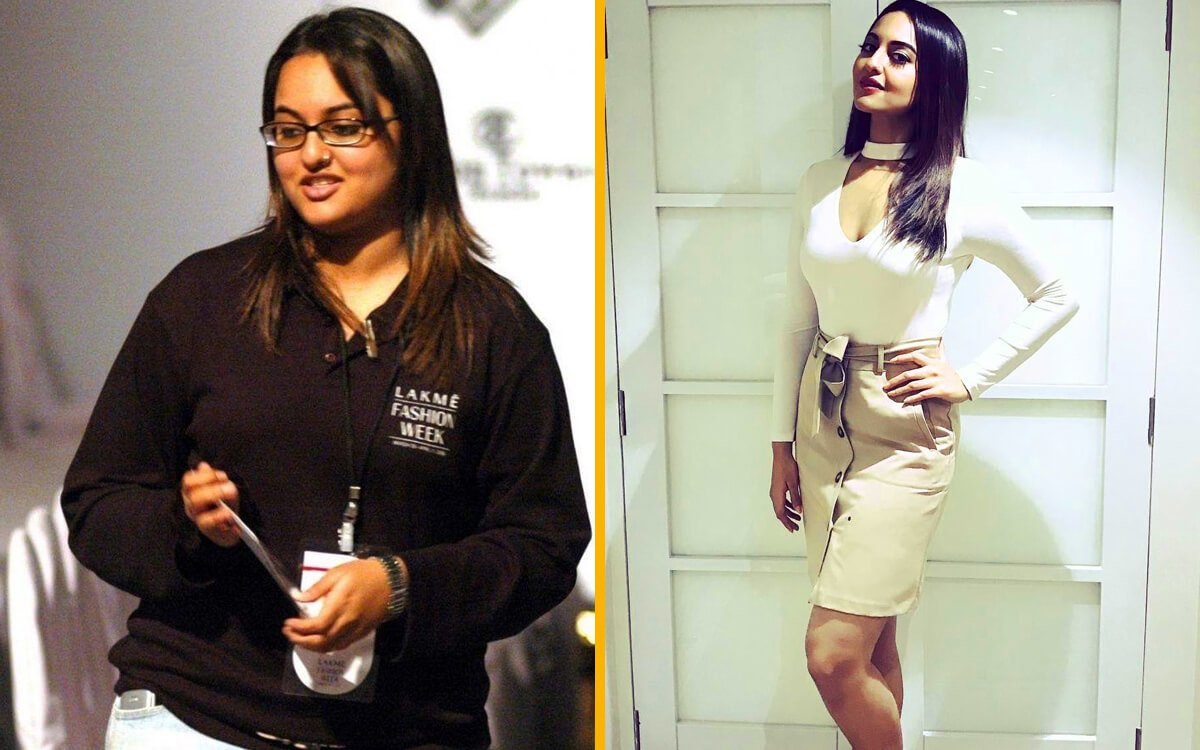 It is said that Sonakshi Sinha weighed around 80+ kg before appearing in films. But she did lot of workout sessions to shed weight and appear fit as required for her debut movie movie Dabangg. In the early stages, she adopted exercises like cardio, weight training and spinning and then included lawn tennis as a part of workout schedule which helped a lot to keep her weight in check.
2) Sonam Kapoor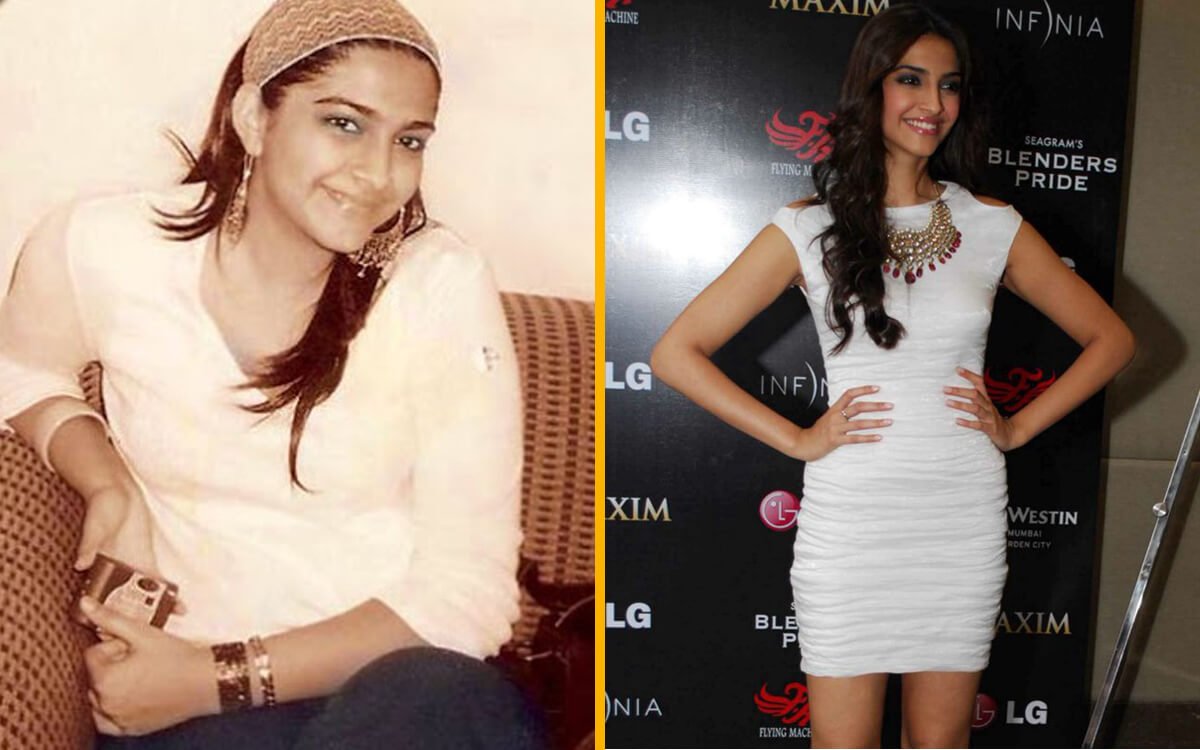 Anil Kapoor's daughter Sonam Kapoor too faced weight issues during her teens. It is said that by doing extensive workouts which included yoga and cardio, she managed to drop about 30 kg weight over a period of time. Interestingly, practicing Kathak dance also helped her to overcome weight issues. Today Sonam Kapoor is considered as a 'Fashion Diva' of Bollywood.
3) Bhumi Pednekar
Bhumi Pednekar's name in this list has been added as a special reference as she convincingly portrayed the character of an overweight bride in her debut film 'Dum Laga ke Haisha'. Surprisingly, in her next film 'Toilet: Ek Prem Katha' she appeared slim and fit just like a normal Bollywood actress. This reflects how dedicatedly she must have pursued her weight reduction schedule. 
4) Parineeti Chopra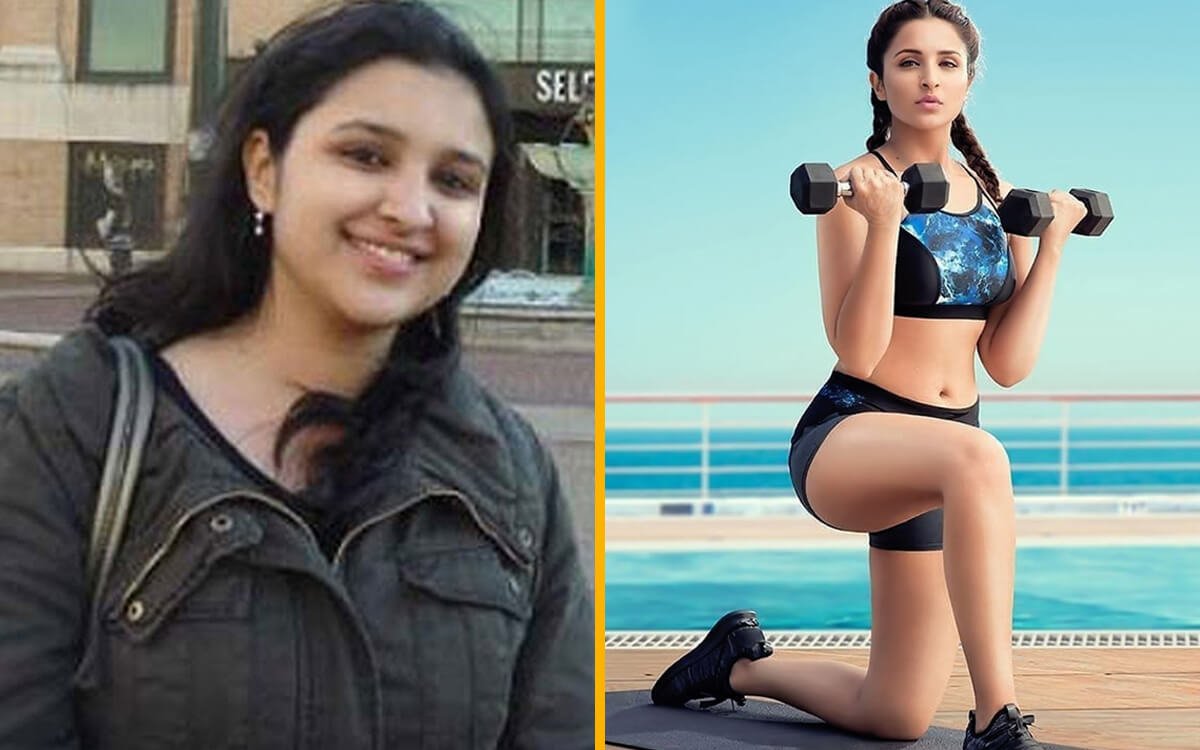 Parineeti Chopra made her Bollywood debut in 2011 with film 'Ladies vs Ricky Behl' and impressed everyone with her cute looks and acting skills. Before entering Bollywood, it is known that Parineeti was overweight but she took her Bollywood career very seriously and started working out. During 2015-16 she took her fitness schedule to next level and her pictures and videos of absolutely slim look in sports wear just went viral all over social media. 
5) Sara Ali Khan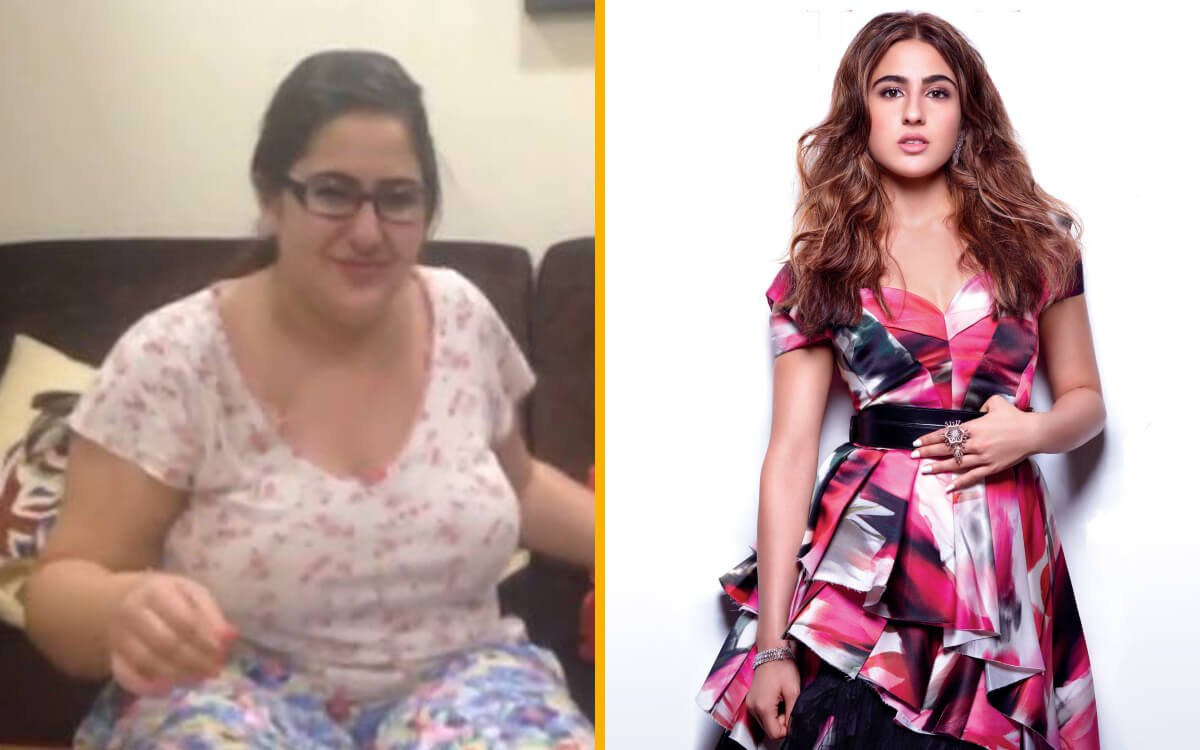 Sara Ali Khan recently shared a throwback picture of herself on social media in which she clearly looks overweight. Sara looked so different in that picture that some of her fans could not even recognise her. It is said that before entering Bollywood Sara successfully shed 30+ kg weight through focused workouts and planned diet. Today, Sara Ali Khan is considered as a rising star of Bollywood and her success so far can be attributed to her attitude towards her fitness. 
We Hope you enjoyed reading this article.
Thank You
Team HopyTapy